How did Oppenheimer die? Christopher Nolan's new movie tells the story of one of America's greatest scientists, as well as the complex man behind the innovation of the atomic bomb. But it eschews the cradle to grave biopic structure for something more multi-faceted and quintessentially Nolan.
Oppenheimer, as you might expect, has already become one of the biggest new movies of 2023 at the box office. You can check out our Oppenheimer review to see what we thought of it, but we're here to delve into the future of the man behind the story, as played by Cillian Murphy.
But what happened in the Oppenheimer true story after the Oppenheimer ending? How did Oppenheimer die? The newest contender for the best Christopher Nolan movies ends before we get to the end of Oppenheimer's life. We've got our history books out to explain what happened.
How did Oppenheimer die?
J. Robert Oppenheimer died in 1967 at the age of 62 in the wake of a diagnosis of throat cancer two years earlier.
Oppenheimer was stripped of his security clearance in 1954 as a result of his associations with the Communist Party and leftist politics before the Second World War. For more on the motivations behind this, read our guide to 'why did Lewis Strauss hate Oppenheimer?'.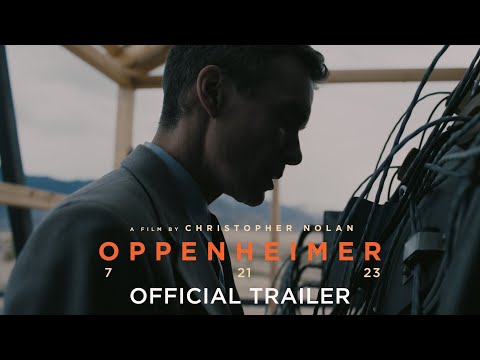 He became a controversial figure after this event, but continued to deliver lectures and speak on the dangers posed by increasing innovation around nuclear weapons. He was considerably more popular in Europe than in his native USA, though he received the Enrico Fermi Award as an act of political rehabiliation in the early 1960s.
In 1965, Oppenheimer was diagnosed with throat cancer after a lifetime of heavy smoking. He underwent chemotherapy and radiation treatment in 1966, but then fell into a coma in 1967. Oppenheimer died at his New Jersey home on February 18, 1967. He was 62 years old.
Princeton University held a memoral service, attended by Oppenheimer's associates, including Manhattan Project military boss General Leslie Groves (played by Matt Damon in the movie). Oppenheimer's ashes were scattered off the coast of Saint John in the US Virgin Islands, where he owned a beach house.
For more on the real people behind Oppenheimer, check out our guides to Florence Pugh as Jean Tatlock, Benny Safdie as Edward Teller, and the role of Albert Einstein in Oppenheimer. We've also revealed who was the spy in Oppenheimer, revealing secrets from Los Alamos to the Soviet Union.
Elsewhere, read about why Oppenheimer and Terminator 2 share the same inspiration. Or for another of 2023's best movies, read our Barbie review and find out why Ken isn't the Barbie movie's villain.