What is the Oppenheimer sex scene controversy? July 2023 has been a great month for cinema, with Christopher Nolan and Greta Gerwig taking the world by storm with Oppenheimer and Barbie. However, not everyone is a fan of Nolan's latest outing; in fact, some cinema goers are downright offended.
Oppenheimer may have only been released on July 21, 2023, but already it has marked itself as one of the best Christopher Nolan movies ever made and among the most exciting new movies to hit theaters this year. With the Oppenheimer cast sporting the likes of A-listers such as Cillian Murphy and Florence Pugh, you would think that the film telling the story of the father of the atomic bomb would be a slam dunk, but it turns out that one spicy sex scene is causing some issues.
Here we explain what the Oppenheimer sex scene controversy is and why some officials in India are calling on Nolan to change his final cut and remove the spicy moment from his new drama movie.
The Oppenheimer sex scene controversy explained
The Oppenheimer controversy comes from the sex scene between the titular character (Murphy) and his communist mistress Jean Tatlock (Pugh), who, during the act, reads a verse from one of the most sacred Indian Hindu scriptures, the Bhagavad Gita.
Jean is pretty impressed that Oppenheimer can read multiple languages and gets him to recite the passage that includes the famous line: "Now I am become death, the destroyer of worlds," while they continue to have sex.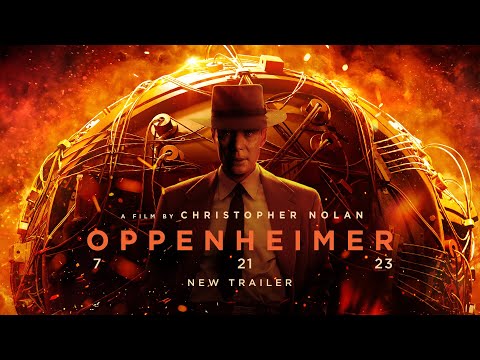 It is a pretty intense moment, and some may say an odd choice of turn-on for the two. I mean, not many folks turn to sacred scriptures to set the mood. So, needless to say, Conservative officials in India weren't pleased about the scene.
Journalist Uday Mahurkar even wrote an open letter to director Christopher Nolan about the sex scene on Twitter, calling it a "direct assault on religious beliefs of a billion tolerant Hindus." And according to Variety, India's minister for information and broadcasting, Anurag Thakur, has also called for the intimate moment to be cut from the new movie entirely.
Nolan is yet to respond to the calls to remove the scene, and so far, the proposed boycott has done little to curb Oppenheimer's success. Now considered one of the best war movies, the film earned $80.5 million at the box office during its first three days in cinemas. And while it wasn't enough to beat Barbie's big numbers during the Barbenheimer opening weekend, it has marked Nolan's latest venture as a roaring triumph.
For more on atomic cinema, you can read our Oppenheimer review and go over our detailed guide explaining the Oppenheimer ending. Or if you are after format advice, we also have a handy article letting you know where you can watch Oppenheimer in 70mm IMAX.
For more exciting picks, be sure to check out our lists of the best movies of all time and the best spy movies ever made.