One Piece's creator Eiichiro Oda is one of the most prominent names in the world of manga and anime, and for good reason; One Piece is a format-hopping phenomenon that is now making its way to live-action with a Netflix series.
To get the manga, one of the best anime, and now live-action show where they are today, Oda had to make some hard choices on the high seas. And one of the hardest was the decision to kill off one of the best One Piece characters.
Whether you're highly anticipating seeing the One Piece live-action cast or dreading it, you might remember the heartbreaking demise of Ace, Luffy's brother.
After Luffy's older brother Ace was captured by the Navy, the summit war between Whitebeard and the Navy breaks out. Although Luffy rescues him before the execution, Ace was killed in action.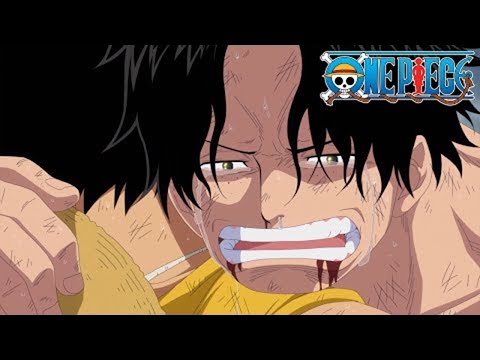 Oda told Edomonogatari he was "really worried about that. To push Luffy forward, I needed him to experience a major ordeal. But the response from the readers exceeded my expectations. Ace's death was something Luffy and I had to get over together. If the series was all fun and games, it wouldn't have lasted this long."
He also explained that he doesn't "want to draw people dying; I just want to draw more post-battle feasts. I mean, how are you supposed to have a good time after someone just died? Those feasts are my ideal image of friendship. In fact, I'd like to end the series with a massive feast."
For more anime, we've got guides to the One Piece live-action release date, Gear 5 explained, what is the One Piece treasure, how to watch One Piece in order, and the One Piece filler episodes you can skip. We've also got a One Piece Red review written by the team's biggest fan and a list of the best TV series of all time.