Nicolas Cage never stops. Seriously. It seems like every year we're blessed with increasingly insane projects, from self-referential meta comedies to thriller movies based around a quest to retrieve his beloved truffle pig, there's plenty of Nicolas Cage to go around.
But when it comes to the best Nicolas Cage movies, that's a tricky title to pin down. Most of the time, he can be found in sprawling action movies that set fire to our blood, and it can be hard to pick between the most incredible. That said, it's this TDF writer's humble opinion that it all boils down to one pick: Con Air.
This 1997 movie has everything. The best movie villains with comic book-style names. Gorgeously creative deaths. Explosions with a 1000% impact rate. In short, it's genius. And what luck, because today (July 14), is a very special day in the Con Air canon, meaning we can take the time to celebrate this glorious flick.
Make no mistake, despite the A-list dominated cast list including John Cusack, John Malkovich, Steve Buscemi and (TDF favorite) Colm Meaney, this is a Nicolas Cage movie. Without his delightfully bad hillbilly boy accent, flowing wig strands, and '90s movie action hero sensibilities, this movie would not have stood the test of time as much as it has.
In case you need reminding, Con Air is the story of Cameron Poe (Cage), a war hero who does to prison after accidentally murdering a man (by literally punching his nose into his brain, mind you) and who winds up hitching a ride home after serving his time on a plane designed to transport the most dangerous and sadistic criminals.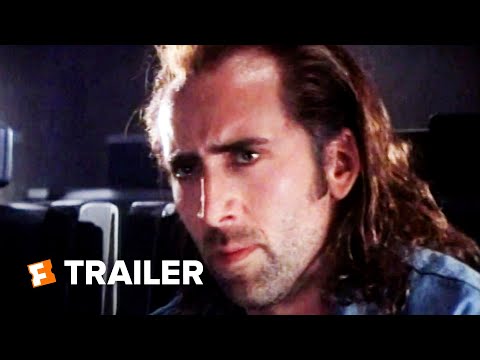 Obviously, things get completely chaotic from there when the convicts take over the plane. Incredible antics swiftly follow. But fans will remember that July 14 is the day Cameron Poe is released from prison. (Also, incidentally, Casey's birthday.)
That means that the events of one of the most unbelievably enjoyable action films ever made takes place on this very day, so if there's ever bean a reason to celebrate, it's now. So break out the fine china, chill the lemonade, and tie a yellow ribbon around the old oak tree, because we're watching Con Air today.
For more big screen action, take a look at our Mission Impossible 7 review, and everything we know about the Bad Boys 4 release date and Fast and Furious 11 release date. You can also find out which underrated Nicolas Cage movie is getting a sequel, and find out how to watch the new Nicolas Cage movie, Renfield.
Plus, take note of all the new movies coming out this year, and see if Con Air appears on our list of the best movies of all time.