When is the Bad Boys 4 release date? A trilogy just wasn't enough for the Will Smith and Martin Lawrence double team, so the pair are coming back for a fourth movie.
The original Bad Boys movie is heralded as one of the best '90s movies of the era, and still remains one of the best action movies of all time. Starring Will Smith and Martin Lawrence as a pair of hard-hitting detectives, the Michael Bay flick is exactly the kind of over-the-top, badass crime thriller movie we all love to watch. Since the original in 1995, we had to wait eight years for Bad Boys 2, and then another 17 years for Bad Boys 3.
Now, we're looking ahead to the Bad Boys 4 release date, as well as all the details on the plot and cast for the upcoming detective movie.
Bad Boys 4 release date speculation
We expect Bad Boys 4 to be out sometime in 2024. Lawrence and Smith both shared a message with fans at CinemaCon 2023 on April 24, where they explained they'd already been filming for four weeks.
Bad Boys 4 was actually confirmed back in 2020, but after Will Smith's slap incident at the Oscars in 2022, things were put on hold. Now the dust has settled, and work's begun on the new movie.
Bad Boys 4 cast speculation
We know that Will Smith and Martin Lawrence will star in Bad Boys 4. They reprise their roles as Detective Mike Lowrey and Detective Marcus Burnett, respectively.
Several other actors are confirmed appear in Bad Boys 4, such as Vanessa Hudgens, who will once again take on the role of Kelly. Hudgens was in the previous film, Bad Boys For Life, as the weapons expert for AMMO.
Paola Núñez is back as well, after her character Rita Secada was promoted to Captain at the end of the last film. Tasha Smith makes one notable change, portraying Theresa Burnett instead of Theresa Randle.
It was also announced that Better Call Saul's Rhea Seehorn would be joining the Bad Boys 4 cast in an undisclosed role.
The Bad Boys 4 cast list is:
Will Smith as Mike Lowery
Martin Lawrence as Marcus Burnett
Paola Núñez as Captain Rita Secada
Vanessa Hudgens as Kelly
Alexander Ludwig as Dorn
Tasha Smith as Theresa Burnett
John Salley as Fletcher
Eric Dane
Ioan Gruffudd
Rhea Seehorn
Behind the camera will be Adil El Arbi and Bilall Fallah. They helmed the third film in the series and are also known as the directors who worked on the DCU superhero movie Batgirl before it got sent to the scrapheap.
What is Bad Boys 4 about?
We're not sure exactly what will happen in Bad Boys 4, but we expect it'll revolve around the AMMO division Mike and Marcus were put in charge of.
Bad Boys 3 gave us the revelation that Mike may have had a son, Armando (Jacob Scipio), with the cartel leader Isabel. Despite Isabel's destructive exit from the franchise, Armando saw the light and helped Mike and Marcus.
Nevertheless, he ended up in prison, but we saw Mike visiting him with the offer of redemption. We expect to see that redemption in Bad Boys 4, as well as the development of the father-son relationship between Mike and Armando.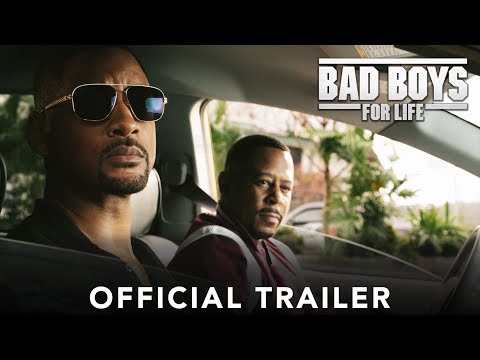 Bad Boys 4 trailer speculation
As the movie's only just started filming, it should come as no surprise that Bad Boys 4 doesn't have a trailer yet. It'll probably be a long time until we see any footage as well, unfortunately, due to the amount of post-production work likely necessary to bring Bad Boys to life.
Where can I watch Bad Boys 4?
When Bad Boys 4 is released, it will be available to watch exclusively in cinemas. After that, it will move to streaming, but we can't predict, at the current time, which service it will end up on.
That's all we know about Bad Boys 4 for now. Until then, why not check out our list of the best movies of all time.
Alternatively, look ahead to other bombastic action flicks with our guides to the Extraction 2 release date or The Expendables 4 release date. If you like action, you might be keen to learn about the secret Netflix codes that can help you access the best of any genre on the streaming service.