Is Renfield streaming? The new movie takes a deeper dive into the bizarre relationship between Dracula and his loyal servant Renfield. When Renfield decides to free himself of his master's toxic ways, there are some dire, and bloody, consequences.
The comedy movie stars Nicholas Hoult as Renfield and Nicolas Cage as the mythical movie villain. With plenty of action and no shortage of hilarious moments, Renfield is a vampire movie with a twist. (Read our Renfield review to find out more of what we thought!)
But fans of both Cage and Dracula want to know how they can sink their teeth into the new movie. Thankfully, we've got you covered with everything you need to know (as well as our thoughts on the film with our Renfield review). Without further ado, here's how to watch Renfield.
How to watch Renfield
You can watch Renfield in cinemas across the country in both the US and UK from April 14, 2023.
Probably a good thing, since the spectacular visuals and high-octane action sequences are worth catching on the big screen for sure. Films like these are worth watching in a crowd, and you'll definitely want to see Renfield alongside a group to share the laughs.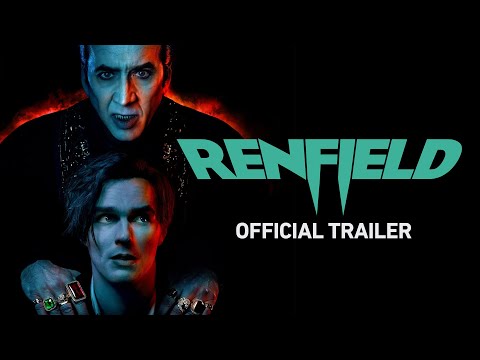 Can I stream Renfield?
Currently, no, Renfield is not available to stream.
The film will be a theatrical-only run for a while, so the only way to catch Nicolas Cage in all his fanged-glory will be to head over to your local cinema and purchase a ticket.
Is Renfield on Netflix?
Renfield isn't currently available to watch on Netflix.
Since the film is a theatrical-only release for now, we don't know if and when Renfield will be available on Netflix or other streaming services. But it's likely that it will end up on some platform in the near future once the theatrical run ends, so we'll be sure and keep you updated.
But if you're a streaming devotee, then we've got you covered with all the best Disney Plus movies, Netflix movies, and Amazon Prime movies you can watch in the meantime.
Don't forge to check out everything we know about the Evil Dead Rise release date, the Saw 10 release date, and all the best horror series you can watch now. Don't forget to check out our list of the best movies of all time, too.