Who is in the Sweeth Tooth season 2 cast and how many episodes are there? After a hit first season, the dystopian Netflix series was swiftly renewed for more, and now season 2 is here. Following Gus, a ten-year-old human-animal hybrid who wanders a bleak landscape searching for refuge, the sci-fi series isn't for the faint-hearted.
Based on the DC comic of the same name by Jeff Lemire, Sweet Tooth was developed for the screen by Jim Mickle. Originally intended for streaming service Hulu, it found its way onto Netflix, becoming another runaway success for the platform. Despite its gut-wrenching premise and narrative, many fell in love with cute little Gus and happily binged all eight episodes of its premiere season.
Now the Sweet Tooth season 2 release date is here and fans are eager to learn more about the show's cast, plot, and more as they enjoy the bittersweet delights of Gus's journey. Like Gus, we've looked for answers, and unlike Gus, we've found them!
Sweet Tooth season 2 cast
Christian Convery's returns to the Sweet Tooth season 2 cast as Gus, alongside other season 1 actors like and Nonso Anozie, Adeel Akhtar, Stefania LaVie Owen, Naledi Murray, and Neil Sandilands.
Beyond that, the Sweet Tooth season 2 cast introduces a small handful of new faces including the characters Teddy Turtle and Finn Fox.
Sweet Tooth season 2 cast list includes:
Christian Convery as Gus
Neil Sandilands as General Abbot
Aliza Vellani as Rani
Adeel Akhtar as Dr Aditya Singh
Amy Seimetz as Birdie
Stefanie LaVie Owen as Bear
Naledi Murray as Wendy
Marlon Williams as Johnny
Christopher Cooper Jr. as Teddy Turtle
Yonas Kibreab as Finn Fox
Sweet Tooth season 2 release date and reviews
Sweet Tooth season 2 release date was April 27, 2023, with all eight new episodes arriving on Netflix in one go.
This means one of the best fantasy series has returned almost two years after we said goodbye to the characters at the end of Sweet Tooth season 1. And how was the return been received by critics and audiences? Very well, it turns out.
The series currently holds a 100% critics score on Rotten Tomatoes and an 88% audience score. So, it's safe to say that it's quality has persisted for its second season.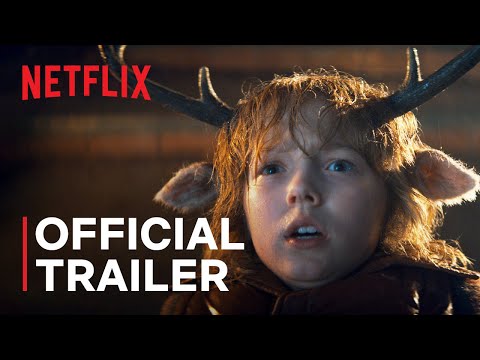 Sweet Tooth season 2 trailer
A full Sweet Tooth season 2 trailer arrived on April 17. It gives a vague overview of the events we see in season 2, while leaving plenty to the imagination.
Sweet Tooth season 2 plot
The Sweet Tooth season 2 plot sees Gus continue to explore his origins while putting him on a path of confrontation with General Abbot.
Without getting too far into spoilers, the Sweet Tooth season 2 plot focusses on a newly mutated strain of the disease the Sick. As the danger of this spreads, Gus and his fellow hybrids are captured by General Abbot and his Last Men.
This all builds to a grand confrontation, leaving many characters in dangers and even involving some deaths (shock!). As the Sweet Tooth season 2 plot concludes, Gus, Jepperd, Becky and Wendy travel to Alaska in search of Birdie.
For more on the Sweet Tooth season 2 plot, you'll want to check out our guide to the Sweet Tooth season 2 ending explained.
Where can I watch Sweet Tooth season 2?
Sweet Tooth season 2 is on Netflix. As a Netflix original, this will remain the home of the show going forward.
How many episodes are in Sweet Tooth season 2?
Sweet Tooth season 2 consists of 8 episodes. This remains consistent with the first season, and is a perfectly binge-able amount.
That's everything we know so far about Sweet Tooth season 2, and you can find out what we know about a Sweet Tooth season 3. Check out our guides to the Squid Game season 2 release date, The Witcher season 3 release date, and the Hellbound season 2 release date if you'd like a quick pick-me-up after all that.