Here's our guide to the Sweet Tooth season 2 ending explained. Sweet Tooth season 2 has landed on Netflix, so it's time to dissect that ending and see what it means for the future of the show.
Sweet Tooth is one of the best fantasy series around right now, with a modern setting and almost sci-fi premise. The show follows the adventures of the young Gus and his guardian Tommy Jepperd as they both navigate a world where the human population has been decimated by a virus and where human-animal hybrids are being born. The second season of the Netflix series has carried on the fun, with plenty of drama too. Here's how Sweet Tooth season 2 ended and what that means for the future.
Sweet Tooth season 2 ending explained
Sweet Tooth season 2 ended with episode 8, titled The Ballad of the Last Men. The episode is action-packed and full of drama and acts as a conclusion to this season's chapter of stories which focuses on accessing the cure.
As it comes to conclusion, the hybrids are saved from General Abbot thanks to the efforts of Gus and his friends. However, this comes at a personal cost. Having shot Gus in the leg after a struggle, Abbot looks ready to kill Gus before he is trampled by a stampede of bison.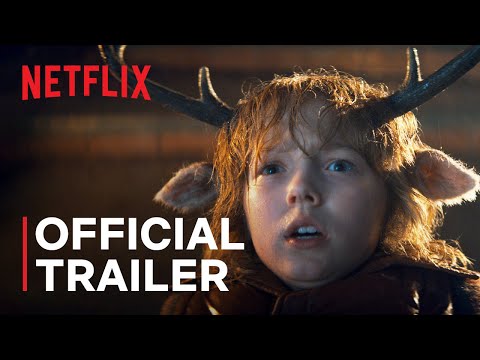 Gus and Jepperd both believe Gus summoned the bison and in his final moments, Abbot shoots Gus in the back with his crossbow before finally dying.
In a small time jump, we then see people standing around a grave that we assume could be Gus's. However, it turns out that Gus is still alive and recovering and that it was Aimee who died.
In the aftermath of this, it's decided that the group is going to try to find Gus's mother (setting up the story for a potential further season) while Zhang learns of Abbot's death and appears to be readying up to step into the now-vacant villain position.
That's it on the Sweet Tooth season 2 ending. For more, check out our guide on whether there will be a Sweet Tooth season 3. Or, for more on Netflix check out our list of the best Netflix movies, and you can also take a look at our picks for the best TV series of all time.