Will there be a Sweet Tooth season 3? Based on Jeff Lemire's comics of the same name, Sweet Tooth is set in a world where a pandemic known as "The Great Crumble" has wiped out the world's population and led to the emergence of a new species of human-animal hybrids.
The hero of Sweet Tooth is Gus, a half-human, half-deer boy who's desperately searching for his mum with some help from his friend Tommy. The first season of the Netflix series was a massive success for the streaming service, with some labelling it one of the best fantasy series around.
Inevitably, fans have already binged the show again and again. So the question then is: what is the Sweet Tooth season 3 release date? Well, we've done some digging, and have got everything you need to know. (Spoilers ahead for Sweet Tooth season 2!)
Sweet Tooth season 3 release date speculation
Although the exact Sweet Tooth season 3 release date hasn't been revealed, we do know it'll hit our screens sometime in 2024, as confirmed by Netflix.
The show's return isn't surprising, considering how it landed in Netflix's top 10 trending bar during season 2's first week of release.
We also know that, sadly, the third season will mark the finale of the series, bringing the fantasy adventure to a close.
Sweet Tooth season 3 cast
The Sweet Tooth season 3 cast will see the return of some series regulars, as well as a few additional faces for the grand conclusion.
Netflix have revealed that the Sweet Tooth cast will include two new characters for the third season, consisting of Cara Gee as Siana, and Ayazhan Dalabayeva as Nuka.
Here's the expected cast list for Sweet Tooth season 3:
Christian Convery as Gus
Nonso Anozie as Tommy
Adeel Akhtar as Dr Singh
Stefania LaVie Owen as Bear
Naledi Murray as Wendy
Aliza Vellani as Rani
Christopher Sean Cooper Jr as Teddy
James Brolin as The Narrator
Amy Seimetz as Birdie
Rosalind Chao as Zhao
Cara Gee as Siana
Ayazhan Dalabayeva as Nuka
Sweet Tooth season 3 plot
While we're still waiting on an official Sweet Tooth season 3 plot synopsis, we can piece together what's heading our way based on how season 2 ended, plus some hints from creators.
Season 3 took something of a dramatic turn when we witnessed the tense confrontation between Gus and Abbot, which resulted in a time jump where we found out that Aimee died in the crossfire.
After this incident, the group decides to journey onward to Alaska to locate Gus' mother.
Based on this ending, we can assume that season 3 will consist of Gus and the gang traversing the icy landscape of Alaska, getting ever closer to Gus' mother. We will probably be dealing with the emotional aftermath of the loss of Aimee, as well as getting to witness Zhang's potential rise (or fall). (For more on the previous finale, check out our guide on the Sweet Tooth season 2 ending explained.)
Star Christian Convery has also hinted at some of the emotional turmoil to be expected, saying: "Season 3 is darker than Season 2. Gus is growing alongside the series, starting to mature as the themes get darker. There's a lot he has to deal with, and it's peak Sweet Tooth intensity."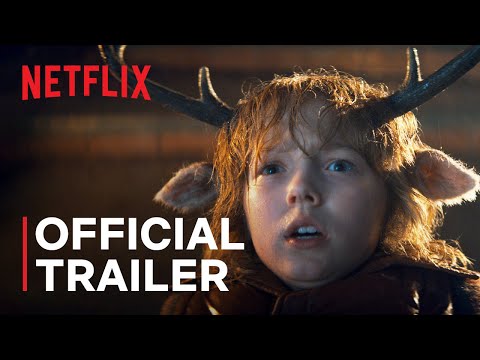 Sweet Tooth season 3 trailer
There's no Sweet Tooth season 3 trailer at the moment, but considering the final season has already wrapped filming, we expect we won't be waiting too much longer.
In the meantime, refresh your memory with the Sweet Tooth season 2 trailer above, and check back for more up-to-date info as time goes on.
Where can I watch Sweet Tooth season 3?
Netflix, of course! Sweet Tooth is one of the apples in the streaming platform's eye, so you'll almost definitely see it on the front page when it drops.
And until then, you can stream the first two seasons on Netflix, too. (Not on the service? We've got all you need to know about the current Netflix price.)
How many episodes of Sweet Tooth season 3 will there be?
Sweet Tooth season 3 is said to have eight episodes, with all set to be released at the same time.
Not surprising, since both seasons 1 and 2 had eight episodes each.
If you love a magical adventure, check out our list of the best fantasy movies. We've also got guides to two of the best TV series of recent years, so if you want to know about the House of the Dragon season 2 release date and The Rings of Power season 2 release date as well.