Quite often these days, a film can have a tempered reaction when it hits theatres, before exploding upon release to a streaming service. For Fall, one of the scariest 2022 movies, that's exactly what is happening.
The thriller movie centres on a simple premise, two young women decide to climb a stupidly tall communication tower to get the adrenaline pumping and prove they can overcome anything. They're skilled climbers, so it's certainly doable, but the problem is, the tower is abandoned and in pretty bad shape. Lo and behold, the girls get stuck at the top and the result is an edge-of-the-seat survival story.
Not only has the drama movie been a roaring success on Netflix over the last month, but it's also bagged itself a sequel, too.
Fall has now spent four weeks in the top ten on the platform in the UK, meaning viewers just can't get enough of the tense flick.
There's also a sequel in the works thanks to the success of the first movie. Fall 2 (or whatever it may be called) was announced recently as per Deadline. Apparently, producer Tea Shop Productions and director Scott Mann "are discussing ideas for a second movie," with another dizzying experience set to unfold in the new movie.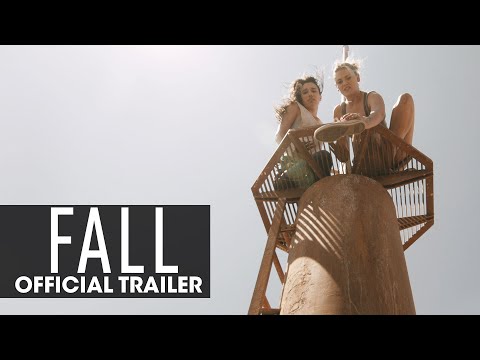 The indie horror movie has clearly been a huge hit and has been one of the best movies to be new on Netflix this year. On the success, Tea Shop co-founder James Harris said: "We were pleasantly surprised by how everybody has such a visceral reaction to it. It is one of those movies where word of mouth really helps."
For more from the streaming giants, check out our list of all the secret Netflix codes, dive into our selection of the best Netflix horror movies, or explore the best Netflix series.