It's time to lock your doors and get ready for a spooky night in folks because one of the best horror movies of 2021 has made its way to the Netflix trending bar. That is right, scare hounds, The Forever Purge is trending, and fans can't get enough of America's most violent fictional holiday.
For those of you who may not be aware of the thrilling fun that is The Purge movies, The Forever Purge is the fifth film in the horror franchise – and was originally meant to conclude the entire dystopian series once and for all. In the action movie, we see that following on from the events of the previous 2016 outing – The Purge: Election Year – the New Founding Fathers of America (NFFA) have regained control of the US and have reinstated the deadly holiday: The Purge.
However, instead of the Purge rules only lasting the typical 12 hours that we've seen in previous entries, this time, crime continues past the ending buzzer, and no one is safe. The Forever Purge is bloody, tense, and tons of fun, and it had a decent box-office run back in 2021; as a result, earning over $77 million worldwide.
And now its success continues as The Forever Purge is in the top ten trending bar on Netflix's UK platform. The good news is that while it may not be trending everywhere, the film is also available to watch on the streaming service for all US readers as well. It turns out that the NFFA aren't fans of region-locked content!
If you still aren't convinced about adding this flick to your watch list, there have been rumors on a potential sixth Purge movie, meaning you need to be up to speed on the timeline.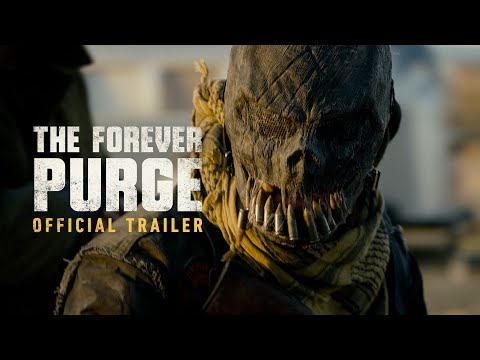 And in our three-star The Forever Purge review, we praised the thriller's use of adrenaline and lore, writing: It's an enjoyable film for action lovers and long-time fans of the franchise; it's a decently fun movie that hints towards a whole new Purge storyline in the future." So, yeah, definitely worth your time come your next movie night, folks.
If you are after more classics, check out our list of the best movies of all time and how to watch all the Conjuring movies in order. Or, if you are keener on recent releases, here are all the new movies heading our way in 2023.