Glenn Close has starred in banger after banger since launching to stardom with Fatal Attraction, and now you can see her in one of her most acclaimed roles yourself on Netflix.
The Wife, which is available for US subscribers of the streaming service, is directed by Björn L. Runge and stars Close as the titular wife. The drama movie follows Joan Castleman (Close) as she travels with her husband, Joseph, to Stockholm as he prepares to receive a Nobel Prize in Literature. While Joseph (Jonathan Pryce) is a celebrated author, Joan has ghostwritten most of his work and is unhappy in the marriage. Joseph has narcissistic tendencies and engages in numerous affairs throughout their union.
Initially released in 2017, The Wife was met with critical acclaim upon its release (I guess it's now one of the best Netflix movies then?), while Close was nominated as Best Actress at the BAFTAs, Oscars, and Critics Choice Awards. With this type of prestige, it's clear why fans and critics consider The Wife to be among Close's best movies.
In an interview with Screen Rant, Close opened up about how she believes the film, which has a 86% rating on Rotten Tomatoes is "incredibly relevant."
"It's about how women fulfill or do not fulfill themselves in a relationship," she explained. "How much do you sacrifice? What's the balance of power within a relationship? It's pretty basic, I think, to talk about the #MeToo movement. It's right in there. I think it's telling that a movie called The Wife, written by a woman, based on a novel by a woman, took 14 years to get made."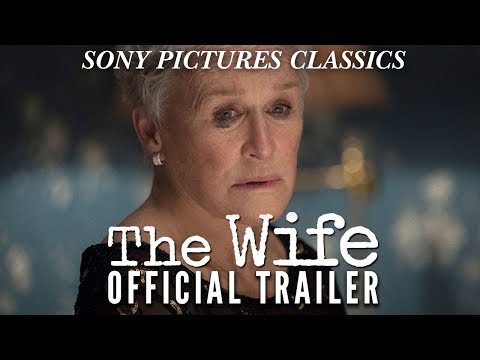 "That speaks to how it was. I think also we speak to how we hope it will be, with the amount of women that were actually involved in the movie and the production."
The Wife, an adaptation of Meg Wolitzer's 2003 novel of the same name, joins a long line of movies based on books that made a splash at awards season. Once you're done with The Wife, be sure to check out everything else new on Netflix, including new movies, Netflix series, Netflix documentaries, and more.
Or, if you're feeling a little less cynical about marriage and everything in between, check out our guides to the best romance movies, best rom-coms, and best Disney movies.