Whatever about streaming stats and the box office, the real internet chart has been published: Ao3's report on the most popular ships. Among the fanfiction's top 100 for the year, My Hero Academia has managed to poke into the top three. Yet another reason My Hero Academia is among the best anime series.
In the rundown, Bakugou Katsuki/Midoriya Izuku, known as 'BakuDeku', places third. That's right behind ships from Harry Potter and Stranger Things, and ahead of Supernatural, Good Omens, and other fervent fandoms. Two of the best My Hero Academia characters, Bakugou and Midoriya, follow a standard arc on the animated series, going from bully and victim to close friends and teammates.
Naturally, that translates to a lot of fans who'd like to see the anime characters get even closer. The franchise itself probably won't do that, so they turn to fanfiction – a healthy, communal output. According to Ao3, 40,954 blogs have been based on BakuDeku across the subject's lifetime, with 9002 within the last year. Healthy numbers!
MHA has more representation further down the list. Bakuguo appears again, this time with Kirishima Eijirou, dubbed 'KiriBaku'. They're at 25, so still popular, just not on the same scale.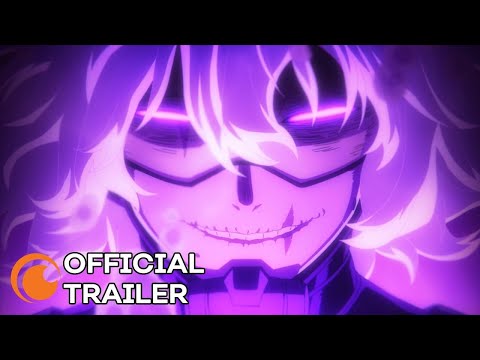 My Hero Academia has become one of the biggest anime on the planet. The adaptation of Kōhei Horikoshi's manga has lasted six seasons so far, and we have a seventh on the way. Likewise, there have been three anime movies thus far, and we know a fourth is coming.
We loved the last My Hero Academia film, and you can read about why in our My Hero Academia: World Heroes' Mission review. The broad story follows Midoriya, known as Deku, who begins as an unpowered human, but gets given a great quirk by All Might, the universe's Superman analogue.
Using these abilities, Deku pushes to become the greatest hero he can, flanked by close friends of Bakuguo and Shoto Todoroki. So far, they've overcome every challenge, but the stakes are getting higher – no doubt contributing to the high level of fans discussing their relationships fervently.
We have guides on the Dragon Ball Super season 2 release date, One-Punch Man season 3 release date, and lists of the One-Punch Man characters and best Dragon Ball Z characters, if you'd like some inspiration for Ao3. Likewise, you'll definitely want to give our new anime guide a read while you're here.