Chalk it up, Tom Cruise has another impressive record under his belt. The latest installment of Mission: Impossible has netted the star, responsible for several of the best action movies, his highest Rotten Tomatoes score to date.
At time of writing, Mission: Impossible – Dead Reckoning Part One has an incredible 98% on the review aggregate, based on 190 reviews. You can add The Digital Fix's own Mission: Impossible 7 review to that mix, where our Jess Cullen writes that "Mission: Impossible has proven itself again as one of the most enjoyable franchises around."
That's an impressive peak for Cruise, who seemed to set a career peak last year in Top Gun: Maverick, one of the best movies of 2022 that was a box office success and hit critically. Alas, there's always another mountain to climb, and Cruise's need for speed apparently knows no bounds.
As the title says, Mission: Impossible 7 is the first of a two-parter. To what end, we're not entirely sure. Our breakdown of the Mission: Impossible 7 ending might help you theorize about what's coming.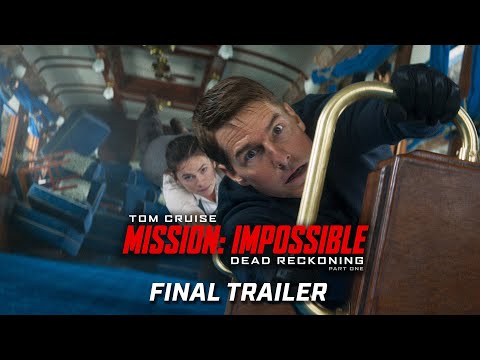 The sequel brings in some old favorites and a few new faces to the Mission: Impossible cast. Simon Pegg, Ving Rhames, and Rebecca Ferguson are back helping Cruise's Ethan Hunt, joined by Pom Klementieff of the Guardians of the Galaxy cast, and MCU icon Hayley Atwell.
Christopher McQuarrie directs, just like several previous sequels. He also produced Top Gun: Maverick, so him and Cruise must both be delighted. You can catch Mission: Impossible – Dead Reckoning Part One in cinemas now in the UK, and July 12 in the US.
We have a guide to the Mission: Impossible movies in order to get you up to speed, and you can find them all on Paramount Plus through the link above. Our new on Paramount Plus has all the other exciting entertainment on the service, and you can peruse our best Tom Cruise movies list for of his silver screen highlights.