Wolverine has been at the center of all kinds of drama in the Marvel Cinematic Universe and beyond. Most recently, he's poised to face off against Wade Wilson in Deadpool 3 — a move that would also mark the iconic character's MCU debut. But there's one underrated comic storyline that we want to see on the big screen most of all.
Wolverine Goes to Hell, a five-volume comic event, is a story arc that took place in the Wolverine comics back in 2010. It saw the X-Men character at the mercy of a mysterious organization known as the Right Red Hand: but this group isn't exactly the Illuminati. Rather, they're a group of criminals who have all had their lives tragically affected in some way by the MCU character. And they want Logan to pay for his sins.
Because Wolverine was seemingly unkillable, the Right Red Hand quite literally made a deal with the Devil which led to Logan being possessed with demons. His soul got dragged down to Hell, while his possessed body became Hellverine, and got to work killing everyone Logan loved.
While this reign of terror is going on up on Earth, we also see Logan finally reckon with all the guilt he's amassed from his chequered past, which makes way for some great emotional moments. With this mix of horror and heart, it feels like the perfect recipe for a Sam Raimi-type superhero movie, but wait for it. Things get even more insane.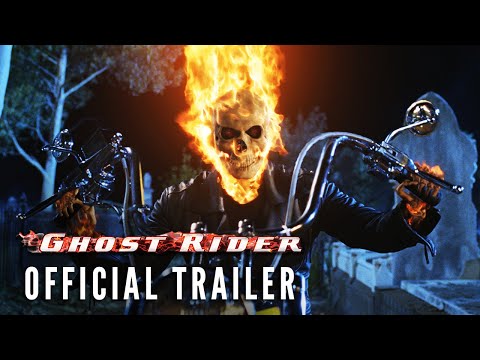 At the climax of Wolverine Goes to Hell, Logan actually ends up in a face-off against the Devil himself. He wins, obviously, and ends up becoming the Lord of Hell. But he turns out the chance to rule over undead sinners (boo) and decides to reunite with his body instead: which, with the help of Mystique and a couple of Ghost Riders, is all exorcised and demon-free.
All in all, the sheer chaos of a Wolverine Goes to Hell horror movie would help Marvel continue their ongoing foray into horror. With Werewolf by Night being highly praised when it dropped on the streaming service Disney Plus last year, it feels like the perfect time to explore more spooky Marvel tales. Also, imagine how cool it would be to see Nicolas Cage as Ghost Rider perform an exorcism on Hugh Jackman? Best movie ever.
For more on Wolverine's (mis)adventures, be sure to catch up with all the X-Men movies in order ahead of the Deadpool 3 release date. Or, take it back to the start by watching all the Marvel movies in order before gearing up with new movies and Marvel series with our guides to The Marvels release date, the Loki season 2 release date, and the X-Men '97 release date.