Who is the villain in The Marvels? A new trailer for The Marvels is here, giving a much better look at the plot of the movie and also teasing a brand new villain.
The MCU's list of villains is about to get bigger as The Marvels introduces the next in a long line of intergalactic baddies. If you've watched the Marvel movies in order, you'll know that whether it's the Kree, the Skrulls, or Thanos himself, space can be a pretty dangerous place.
It looks like Kamala Khan and Monica Rambeau are about to learn that lesson, too as they team up with Captain Marvel in the upcoming Marvel movie. But who will they be fighting, and who is the villain in The Marvels?
Who is the villain in The Marvels?
The Kree general Dar-Benn is the villain in The Marvels, played by British actor Zawe Ashton. Like Ronan before her, she is a leader of the Accusers and controls the powerful military forces of the Kree Empire.
From the trailer, we can see that Dar-Benn is on a quest for vengeance against Captain Marvel, and she looks set to cause some serious trouble. Check out more about her powers, abilities, and weapons below.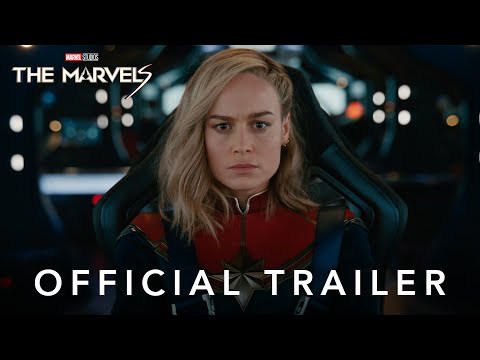 The Marvels Dar-Benn explained
In The Marvels Dar-Benn finds a powerful bangle which allows her to cause chaos by entangling the powers of Captain Marvel, Monica Rambeau, and Kamala Khan so that whenever they use their powers they swap places. She says, "You took everything from me, and now I'm returning the favor," which sounds pretty intimidating, and it looks like the bangle might give Dar-Benn other powers too.
Like Ronan the Accuser, Dar-Benn is also equipped with a powerful hammer, and from The Marvels trailer we see her battling hand-to-hand with Captain Marvel showing she's got some serious martial arts experience to go with that.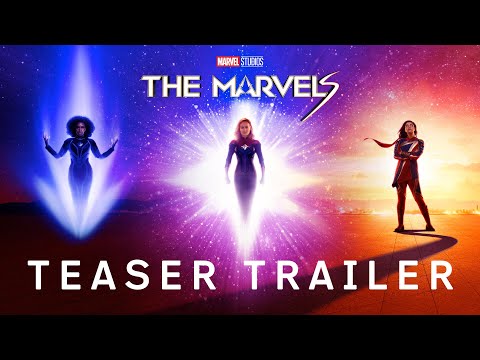 In the comics Dar-Benn is a male Kree soldier, and the character has been gender-flipped for their cinematic debut. Dar-Benn is pretty much a blank slate though, other than that, meaning that there's plenty of space for The Marvels to turn its villain into someone very memorable and exciting.
That's it on The Marvels' Dar-Benn. For more, check out our guide to the best Marvel villains and the best MCU characters. Or, see what's going on with the Marvel series Secret Invasion to keep up to date with the Skrull Invasion of Earth by learning about The Harvest, Flora Colossus, and Raava.
To look into the future, see what's going on the Avengers 5 release date, and see why we think Secret Invasion should have been an Avengers movie. You can also learn all about the new movies coming in 2023, and see our picks for the 101 best movies of all time.