The MCU's Spider-Man trilogy is one of its best and the adventure is set to continue, with Tom Holland returning once again as Peter Parker, in Spider-Man 4. After the monumental success of No Way Home, that's genuinely no surprise: Spider-Man is a cultural touchstone, and the character is a pillar of Marvel's movie franchise.
So we can all agree that Spider-Man 4 is undeniably vital to the future of the Marvel Cinematic Universe, and is almost certainly the single most exciting upcoming Marvel movie in the calendar. The only question is when in the calendar it will land, and it's looking to be no sooner than 2026 which would would be half a decade after No Way Home. Ooft.
The news comes per scooper Daniel Richtman, who shared via his Patreon page (via ComicBookMovie.com) that the new movie is only scheduled to begin production in late 2024. Following a typical Marvel movie schedule, that would see filming continue on into 2025, with extensive VFX work then taking us into 2026.
Now, No Way Home's debut in the winter of 2021 saw it achieve huge box office success. In an attempt to replicate this, it could be that the Spider-Man 4 release date is slated for early in the new year in 2026, or even many months later around December 2026.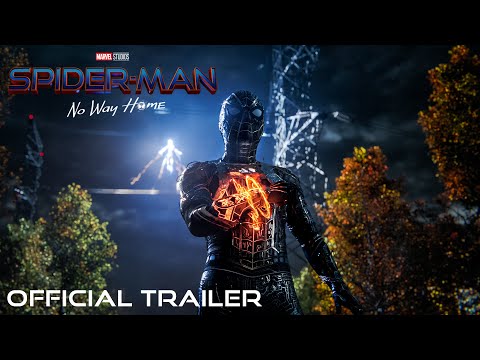 The most optimistic among us had been hoping for something much sooner. In theory, with the Writers Strike now over we could have seen pre-production begin a lot earlier in 2024 (or even this year), and that would have made a 2025 release date significantly more achievable. Instead, a 2026 release date would position the film firmly in Marvel Phase 6, and it's fair to assume that the movie will be integral to the era.
As we get closer to the start of production on Spider-Man 4, we should begin to get the first indications of what the plot of the movie will be, which of the Marvel villains Spider-Man will face, and how the character will be positioned in the MCU going forward. That last question is perhaps the most fascinating to consider, given that the ending of No Way Home saw him erased from every Marvel character's memory.
That would seem to discount some reunion with Doctor Strange or the other Avengers for now (though, having said that, we're sure the brains behind the MCU will find some way to have him involved in the climactic Secret Wars). It also means that, in the new film, we could see the first buds of romance with some of his other love interests such as Gwen Stacey, or more excitingly Black Cat.
The plot could also focus on Peter Parker's advancing age. Tom Holland will turn 30 in 2026, and while still young, he'll certainly be too old to play a plucky college kid. How does Peter change in the years following No Way Home? How does the death of Aunt May, and the disconnection from all his friends and family, impact him on an emotional level? When Spider-Man 4 arrives we could see a much more jaded Spider-Man not unlike Peter B. Parker from Into the Spider-Verse.
Either way, it's going to be a long, long wait until we find out. We plan to spend the intervening time re-watching the Marvel movies in order to prepare, and speculating about a Venom 3 release date.
To broaden your tastes beyond the MCU, see our picks for the best movies of all time and learn about what's new on Disney Plus this month (aside from the brilliant Loki: for more on that particular chestnut read our Loki season 2 review).