Did Secret Invasion just give us one of the best Hollywood friendships of all time? The Secret Invasion release date is soon upon us, and honestly, we can't wait to see Samuel L. Jackson step back into one of his best roles in the Marvel series. The TV series will see Nick Fury battle against another threatening Marvel villain, the Skrulls.
But he's not alone. The sci-fi series will also see Fury joined by a whole new team which, in real life, just so happens to include one of the best actors of all time.
Ever since Jackson first appeared in the Marvel movies, he's shared the screen with many notable stars. However, this one might be the cherry on top of the cake, according to him.
Olivia Colman, who is known for her work in one of the best comedy series of all time (Peep Show), as well as appearing in some of the best drama movies to date, will be joining Secret Invasion as Sonya Falsworth. Sonya is an MI6 agent, who is tasked with helping Fury fight against the Skrulls (and will undoubtedly clash with him in doing so).
As thrilled as we are to see Colman make her MCU debut, it's nowhere near as excited as Jackson had been to work with the newly-formed legend.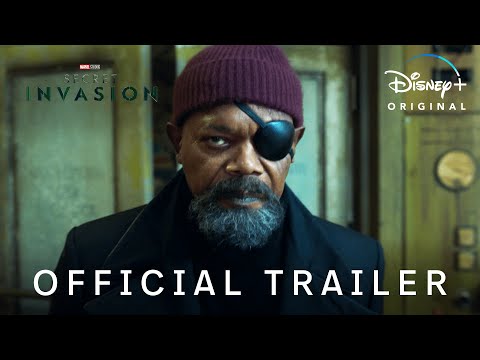 "I thought, 'How lucky can I be to know that today is finally going to be the day I get to act with Olivia Colman?'" he said [via Empire]. "The next thing you know, we were having the most fun you could ever have, sitting there pretending to be these two people that have had a long relationship seeing each other again for the first time in years."
Luckily, the feelings were mutual, since Colman herself also had nothing but nice things to say about her new co-star.
"I loved him!", she said. "Loudest man you've ever met. Joyful, funny, naughty. He said he thought my trainers were 'dope'. Didn't take them off for a year."
For more Marvel-ous on-screen antics, check out everything we know about The Marvels release date and the Blue Beetle release date, plus our Guardians of the Galaxy Vol. 3 review to see what we thought of the new movie.