It's inconceivable now, but there was a time when the success of Robert Downey Jr. and the Marvel Cinematic Universe was anything but a sure thing. Before MCU movies became a juggernaut of Hollywood domination, there were big question marks about comic book movies.
In 2007, Downey Jr. was on the set of one of the best comedy movies of the noughties making Tropic Thunder. One day, he decided to gift his co-stars with something that would go on to be very special – a glimpse at a trailer for Iron Man.
In an interview with Empire Magazine to mark the Barry season 4 release date, Bill Hader – who played a studio exec in the movie – explained that Downey Jr. wasn't quite as sure about his future in Marvel movies as he would be a year later.
"I remember being on set with Jay Baruchel, and Robert Downey Jr bringing us into his trailer and saying, 'Hey, can I show you guys something? I want to know what you think of this'. It was the Comic-Con trailer for Iron Man. He was like, 'Do you think this is going to be good?' We were like, 'Yeah, it's going to be huge'. It was so funny. He was so excited for it but wanted to know what we thought."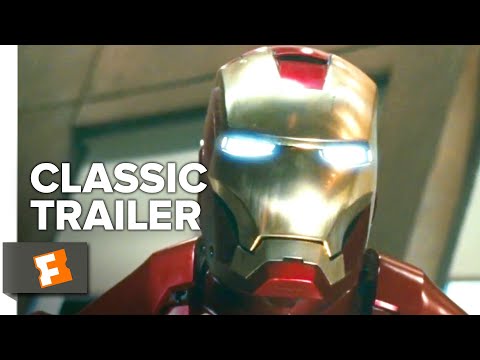 A year later, Iron Man would arrive in cinemas. The new movie made an immediate impact, earning the best part of $600m and kick-starting the Marvel phenomenon. With Downey Jr. in place as one of the best MCU characters in Tony Stark, the movies were always on a solid footing.
Downey Jr. said goodbye to the MCU in Avengers: Endgame, but there's plenty more to come from Marvel's Phase 5. Find out what's coming with our guides to The Marvels release date, the Loki season 2 release date, and the Captain America 4 release date.
Or for the newest MCU outing in cinemas, check out our Guardians of the Galaxy Vol 3 review to find out if it earns a spot among the best movies in the franchise. And take a look at why we think Guardians of the Galaxy cast member Dave Bautista is the best wrestler turned actor.