Love him or hate him, you have to admit Loki is a very entertaining bad guy. Take, for instance, the time he tried to become the President of the United States, and very nearly got away with it.
The MCU just keeps on rolling, and up next is the Loki season 2 release date. The God of Mischief enjoyed a successful first season, and Loki could well be the best Marvel series so far. We do think Loki season 2 is under more pressure to deliver now, though, as watching the Marvel movies in order is not quite as fun as it used to be.
We're sure the best Marvel villain will be able to cope with that pressure of setting up all the new movies in the franchise, mind you. After all, Loki has previously navigated his way through a presidential election campaign, and came out the other side smiling as always.
If you didn't already consider Loki to be one of the very best MCU characters, we're sure this little story will fix that.
Back in 2016, when the real world was dealing with a particularly despicable monster, Marvel Comics decided to reflect and satirize the US presidential election with its 'Vote Loki' storyline. The four-part arc saw Loki deciding he would take on the most powerful political position in the world, because why not?
Essentially, Loki manipulates the American people into believing he is the leader they need by orchestrating various terror attacks and then saving the day. He even invades Latveria, the home of Doctor Doom, just to show how powerful he is and reminds the US citizens that he is a literal god, and should be in charge.
As you can see from the panel below, he does very little to hide his nefarious ways, but just as we saw in real life, sometimes it's easy to make the wrong decisions even when evil is staring you right in the face.
In the end, Loki meets his downfall after Daily Bugle reporter, Nisa Contreras pushes him to speak to his supporters and put a stop to the chaos. Ultimately, while taking questions from his fan base, Loki realizes he has already started to lose their affections as they have seen through his lies. Still, it was fun while it lasted, and at least the damage of this president was restricted to the panels of comic books.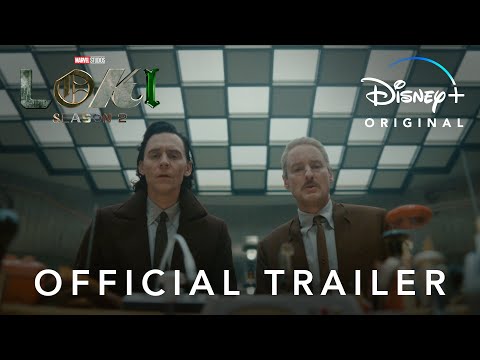 For more on all the upcoming Marvel movies in Marvel's Phase 5 and beyond, check out our guides to The Marvels, Spider-Man 4, and Deadpool 3. If you're tired of Marvel, why not cross over to the DCU and learn about Superman Legacy instead, for a true American hero.