When is the Doctor Strange 3 release date? Stephen Strange has saved Wanda from the dangerous Darkhold, but it's clear the Marvel multiverse is still in danger.
Yes, this new chapter in the Marvel Cinematic Universe is all about the multiverse, and a number of upcoming Marvel movies are going to play with the idea of multiple dimensions and timelines (good luck to whoever's rewriting the Marvel movies in order guide). As the protector of our dimension, Doctor Strange will undoubtedly be on the front line of this looming war. So when will we hear about the inevitable Doctor Strange 3 release date? Well, we've got a few ideas.
Doctor Strange 3 release date speculation
Doctor Strange 3 hasn't been officially confirmed yet, but it likely won't be released until after 2027, once the Avengers have dealt with that pesky Kang the Conqueror and his Secret War.
Still, it's possible we'll see the good doctor before then in some Marvel Phase 5 films, and Cumberbatch recently said in an interview he has a couple of Marvel projects lined up for 2024, and this likely refers to appearances in other new Marvel movies.
If we were to make an educated guess, if a third superhero movie gets the green light, we'd expect Doctor Strange 3 to be released sometime in the latter half of Marvel's Phase 6.
Doctor Strange 3 cast speculation
Should Doctor Strange 3 get the go-ahead from Kevin Feige, we imagine Benedict Cumberbatch will return as Dr Stephen Strange.
In a recent interview with The New Indian Express, Cumberbatch definitely seemed open to the idea of a third movie, saying, "I would love to do another one. Doctor Strange is such a complex character, and it feels like there is so much more to explore with him. He is such a brilliant character, and I'm still having a wild time playing him."
Benedict Wong will likely be back as well. When we spoke to him, he couldn't confirm anything but seemed pretty relaxed about his return.
"You know, you get a call about two months down the line," he told The Digital Fix." They say, 'Will you come to Australia and be involved in a cage fight?' Then you just say 'Yes.' And then that's it."
Xochitl Gomez, who plays America Chavez, also said she'd like to come back for the last installment in the trilogy. "I'm totally open to that!" she told us. "Yeah, Just to be in the movie would be great. Of course, work with [Benedict Wong] again."
Considering they've just introduced Charlize Theron as Clea, it's likely she'll be back as well. Although we did get some bad news on that subject that may throw a spanner in the works, she said she's not received a call yet.
The Doctor Strange 3 cast list will likely include:
Benedict Cumberbatch as Doctor Strange
Benedict Wong as Wong
Charlize Theron as Clea
Xochitl Gomez as America Chavez
Doctor Strange 3 plot speculation
If Doctor Strange 3 gets the green light, we expect the film will pick up where the Multiverse of Madness left off. Stephen will probably continue to grapple with the effects of the dark magic he used during his battle with Wanda. The Bleecker Street magician will also have to contend with the newly arrived Clea (Charlize Theron).
In the comic books, Clea is a disciple of Strange who eventually becomes his wife before succeeding him as the Earth's Sorcerer Supreme.
Clea is related to the Marvel villain, the Dread Dormammu, the demonic being Stephen defeated in his first film, so it's possible the threat she warns Strange about is his return.
Who knows, though? You can never predict what path the MCU will take. When we spoke to Benedict Wong about a potential sequel, he told us his own idea for a third Strange movie.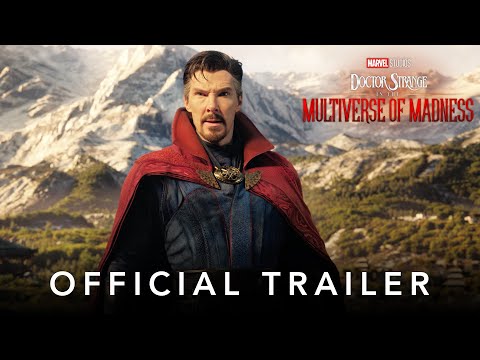 "I'm kind of into the idea of the Secret Wars, me — get everyone together, introduce a new batch [of adversaries]," he explained. "Yeah, I think the Secret Wars would be [where I want Doctor Strange 3 to go]."
If you're looking for more Marvel content in the meantime, we have guides on the Moon Knight season 2 release date, the Captain America 4 release date, and even the Avengers 5 release date. Still not satisfied? Well, we've also written articles breaking down everything you need to know about The Marvels release date .
If that's not enough, we've also got an article all about all the new movies coming in 2023 as well as a list of the best movies ever made.