There are loads of reasons to be excited about Deadpool 3, but we have to admit to a dose of healthy fear around the whole thing. We're not 100% sold on the entire concept of Wolverine returning to the fray after his beautiful, blood-soaked goodbye in Logan, for one thing. And we're also terrified about some of the director's possible titles.
It's important to note that we don't have an official title for Deadpool's MCU debut just yet, but Shawn Levy has thrown forward a few suggestions for Deadpool 3 and they don't do justice to these brilliant Marvel characters at all. In fact, some of them are just… well, yikes.
Levy told Wired: "There's no title yet. I sometimes refer to it as 'Deadpool versus Wolverine' or 'Deadpool and Wolverine' or 'Deadpool 3 With Wolvie'. We've got a few titles we've been bandying about, but boy, it's a tough one."
Deadpool 3 with Wolvie? Come on, guys. We know that the upcoming Marvel movies aren't quite as exciting now as they were in the early part of the 2010s, but we're sure they can do better than this. We have enough faith in Levy to think these are just little on-set nicknames for the project rather than serious suggestions. At least we hope so.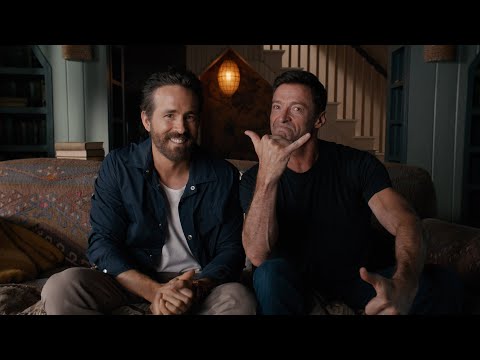 For their part, Ryan Reynolds and Hugh Jackman – along with Levy – have done their best to reassure fans that Logan will remain untouched by any new movies in which Jackman shows up as Wolverine. At least they're aware of how important that film is to X-Men fans, standing as one of the best movies ever based on those comic books. Don't mess with the raw emotion of that one, please and thank you.
We're still expecting Deadpool 3 to arrive in 2024, though we wouldn't be surprised to see a delay to its original May release date. After all, the 2023 Actors Strike shut the Marvel Phase 5 project down very early in its production. Still time to shoot that Taylor Swift cameo!
But there's plenty to enjoy in the MCU already, with a new Marvel series currently twisting our brains. There are episodes of Loki season 2 arriving new on Disney Plus every week, with the stage set for an explosive and time-bending finale.
Loki has been playing havoc with the MCU's tightly-wound chronology, which means it's a good time to watch the Marvel movies in order and refresh your memory on the Sacred Timeline. After all, we're only a few days away from the release of The Marvels.
Elsewhere in the MCU, find out why we think Marvel's scariest villain is like Freddy Krueger on steroids and read our open letter to Kevin Feige about the future of Marvel.