It seems like these days, the MCU gets darker and darker with every storyline. There's always plenty of death and many tears in the MCU's new movies, so it shouldn't have come as a surprise that Guardians of the Galaxy 3 served such a gutting story.
But now, one of the darkest MCU character theories that involve the Guardians has been confirmed, all thanks to a single costume from the final movie of the trilogy.
Although Marvel unusually will not be making an appearance in Hall H at San Diego Comic-Con this year, some costumes from the Multiverse Saga are being put on display for all to see. One of these costumes being exhibited is Adam Warlock's.
In the Guardians of the Galaxy cast, he's played by Will Poulter and initially appears to be a villain. By the Guardians of the Galaxy 3's end, he's part of the new Guardian's team, but his first task was always to work for the High Evolutionary, the real big bad behind the superhero movie.
In an image posted on Twitter by @BrandonDavisBD, we can see Warlock's costume in closer detail. This time, it becomes clear that there's a broach in the center of the chest that looks like it could resemble an animal skull. Perhaps a raccoon, or an otter? (See for yourself in the close-up image below.)
The theory goes that since Warlock was working for the High Evolutionary, the latter would have given him his official uniform and would have added the broach as a threatening detail. It's a detail added to taunt Rocket since the High Evolutionary knew that Warlock and Rocket would cross paths.
If it's a raccoon skull, then that's a threat. And if it's an otter skull, then it's a horrifying trigger that's created to remind Rocket of what happened to Lylla, his friend who was trapped with him and experimented on, who eventually met her horrible end. (Take a look at our guide on everyone who dies in Guardians of the Galaxy 3 to find out how.)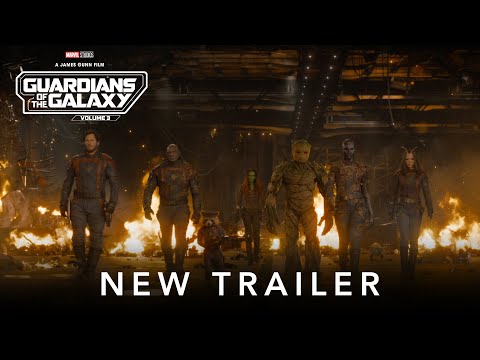 A haunting detail indeed, but we've got plenty of other MCU intel to distract you. Why not take a look at the Secret Invasion release schedule, and find out everything we know about The Marvels release date? You can also binge the Marvel movies in order, and take a look at all the Marvel series ranked. And, if you like a bit of evil, check out our list of the best Marvel villains.
Once you've done this, be sure and check out our list of the best movies of all time, and find out what you can expect from what remains of Marvel's Phase 5. You can also see why we think Secret Invasion should have been an Avengers movie.