Let's not beat around the multi-dimensional bush: Ant-Man 3 was somewhat goofy. But the latest venture in the Marvel Cinematic Universe was never intended to be high art, after all.
With Marvel's Phase Five kicking off in such a weird and warped reality, including MCU characters that look like they were plucked straight out of Sharkboy and Lavagirl, it's not surprising one of the Ant-Man cast has come forward to say the surrealist setting of the Quantum Realm helped them through a grey patch in their life.
Ant-Man and the Wasp Quantumania is not David Dastmalchian's first outing as an Ant-Man character — the actor previously starred in the first Ant-Man feature as Scott's cybercriminal accomplice — but it might just be his most bizarre.
It turns out, taking on the role of Veb, a gelatinous freedom fighter who is deeply obsessed with holes, actually turned out to be a cathartic process for Dastmalchian. Having recently lost his father, the actor revealed that he was in a difficult state of mind when it came time to shoot the superhero movie.
"I just needed this experience, man. I was in a dark, dark place. My dad died the week I was supposed to start," says Dastmalchian [via The Hollywood Reporter]. "And then all of a sudden, I put on this goofy grey motion capture suit … and I got to just use my imagination and create this crazy, weird, wonderful character. It was some of the most joy I've ever had being on a film set."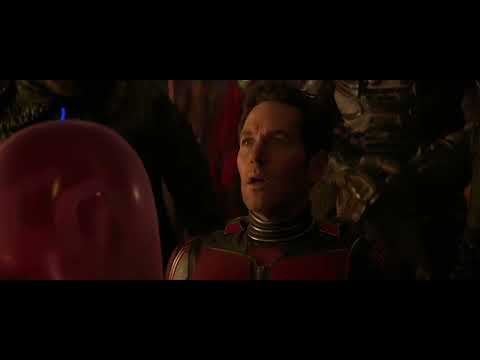 Despite mixed responses towards the newest instalment in the MCU, it's good to know that his experience on the action movie brought some happiness to Dastmalchian during such a rough patch.
For more Ant-Man mania, don't miss these Ant-Man 3 Easter eggs, and be sure to check out our theory on why Ant-Man still has the best Marvel movie ending. Don't forget to keep up to date with the Ant-Man 4 release date, too!
Looking for the next new blockbuster to watch? Keep this list of new movies coming out in 2023 in your calendar!