Who plays Lockwood in Lockwood and Co? If you love things that go bump in the night, you need to check out the new Netflix show Lockwood and Co, which is all about teen ghost hunters protecting London from sinister spectres.
The Netflix series follows Lockwood and Co, a ghost-hunting agency led by the titular Anthony Lockwood. He's sort of like a teenage John Constantine (yes, from the Keanu Reeves movie) with a little bit of Sherlock thrown in for good measure.
The horror series opened to rave reviews, and fans are anxious to learn everything they can about the show before Lockwood and Co season 2 is inevitably announced (although you never know with Netflix). So here's who plays Lockwood in Lockwood and Co.
Who plays Lockwood in Lockwood and Co?
The 20-year-old Cameron Chapman plays Anthony Lockwood. Chapman's not got any other credits, but that's because he only graduated from the Royal Welsh College Of Music And Drama in 2021.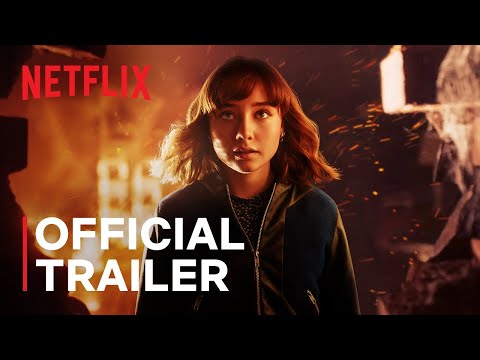 Chapman's fellow cast mates include Ali Hadji-Heshmati — who played George Karim, the team's researcher and the brains behind the operation — as well as Ruby Stokes, who plays Lucy Carlyle, the newest member of the team.
If you loved Lockwood and Co and want to know more, we've got a guide to what's behind Lockwoood's door, or if you're looking for more great TV series, we have guides to Severance season 2, The Afterparty season 2, and Euphoria season 3 release date.