What's behind the door in Lockwood and Co? The new ghostly show Lockwood and Co is set in a world where the dead aren't at peace. Instead, ghosts roam the streets, terrorising the living. Thankfully there are specialised ghost hunters who deal with these ghastly ghouls.
The Netflix series follows one such group of hunters, the titular Lockwood and Co — made up of Lucy Carlyle (Ruby Stokes), George Karim (Ali Hadji-Heshmati), and led by Anthony Lockwood (Cameron Chapman). The horror series has plenty of mysteries, but few are as enticing as the door on Lockwood's landing.
You see, Anthony has a room in the house where no one else is allowed to go. At the end of the TV series, Lockwood finally opens up to his team and agrees to show them what's behind the door. But what is Lockwood's big secret? Warning potential spoilers ahead for Lockwood and Co season 2.
What's behind the door in Lockwood and Co?
At the time of writing, we don't know what's behind the door. The show annoyingly cut away before we could see what's inside, so we'll have to wait until Lockwood and Co season 2 before we know for definite what's inside.
That said, we can make a few guesses based on the Lockwood books. While the door itself doesn't feature in the books, they do reveal that Lockwood once had a sister called Jessica.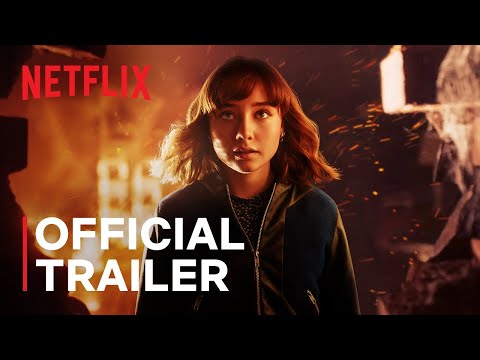 Unfortunately, Jessica died soon after Lockwood's parent's passed away. She'd been cleaning out her parent's room when she dropped a ghost pot, freeing the spirit inside. The spirit then attacked and killed Jessica.
Lockwood blames himself for Jessica's death, as he'd refused to help her clean the room. It's possible then that the room Lockwood keeps his friends out of is the room where his sister died and that he's been keeping it as a memorial to her.
If you enjoyed Lockwood's adventures, then you need to check out our list of the best fantasy series. We've also got guides to a load of upcoming series, including House of the Dragon season 2, Severance season 2, and Succession season 4.