Who does Ruby Stokes play in Lockwood and Co? If you're a fan of all things spooky, then you need to check out the new Netflix show Lockwood and Co, which is set in a world where the dead walk the streets and teen ghost hunters are charged with protecting the public from ghastly ghouls.
The Netflix series follows the ghost-hunting agency Lockwood and Co and its three staff members, Lucy, Lockwood, and George, as they work to uncover a sinister conspiracy. The TV series seems to have caught the public's imagination, and people want to know more about the show.
So far, we've explained the three different ghost types, had a think about what's behind Lockwood's door, and also broken down everything we know about the Lockwood and Co season 2 release date. But today, we're answering, 'who does Ruby Stokes play in Lockwood and Co?'
Who does Ruby Stokes play on Lockwood and Co?
Ruby Stokes plays Lucy Carlyle on Lockwood, and Co. Lucy is a talented listener, a psychic with the ability to hear ghosts, and a highly-skilled ghosthunter. After an accident left, one of her fellow trainees ghostlocked Lucy left the North of England to pursue a career as an agent in London.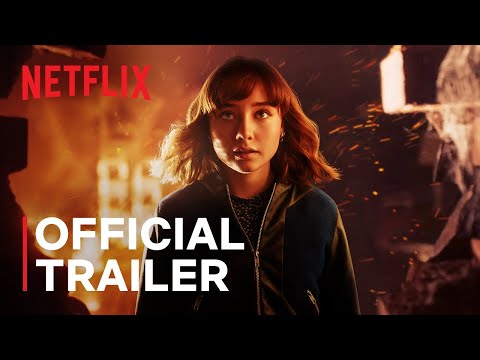 Due to the accident, none of the big agencies would hire Lucy, and she was forced to join the smaller agency Lockwood and Co, where she met Anthony and George.
If you're looking for something else to watch, we have guides to Severance season 2, The Afterparty season 2, and Euphoria season 3 release date.