The new movie from Martin Scorsese – one of the best directors of all time – has debuted at Cannes Film Festival to rave reviews. Starring Leonardo DiCaprio, Robert De Niro, Lily Gladstone, and Brendan Fraser (to name just a few members of its sprawling cast) Killers of the Flower Moon is anticipated to be among the best movies of the year.
Those early predictions began to look a lot smarter as the first reviews trickled out of France after Killers of the Flower Moon was shown to an audience of industry members and critics on Saturday, May 20, 2023, where Leonardo DiCaprio and Scorsese were in attendance with other cast members.
Peter Bradshaw gave the Scorsese Western the full five stars for The Guardian, describing it as both "remarkable," and "audacious." Meanwhile, writing for The Independent, Clarisse Loughery provided the same score while praising the performance of Lily Gladstone as "extraordinary."
IndieWire's David Ehrlich provided similar praise but for DiCaprio, labeling it as a career-best from the actor, while in a glowing review for THR, David Rooney calls Killers of the Flower Moon a, "classic Scorsese crime narrative." A minority of reviews had some criticism for the latest from the director, though with a frequent complaint (from Variety and others) being at the movie's huge length: almost three and a half hours.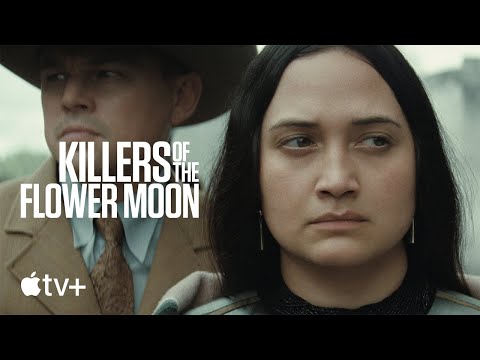 Adapted from a novel of the same name, Killers of the Flower Moon explores the true story of a string of murders of wealthy Native Americans from the Osage who own large oil deposits. The sprawling story focuses on the prejudice experienced by the Osage through the lens of a true crime drama.
The Killers of the Flower Moon release date is scheduled for October when the movie will release worldwide in theatres. As an Apple TV Plus movie, it will then land on the streaming service soon after.
For more on 2023's biggest movies, take a look at our guide to the Dune 2 release date and the Oppenheimer release date. Or, check out our picks for the best Robert De Niro movies.