The best Keanu Reeves movies are pretty much all brilliant because of the man himself. He excels when a strange science fiction movie or unconventional action movie is built around his unique charisma and his ability to be, quite simply, him.
Part of that charisma is in the name itself. Like all of the most famous icons in history, he's recognisable by one name alone. Marilyn. Denzel. Keanu.
But it almost didn't pan out that way. A 20-year-old Keanu arrived in Hollywood and was told by his agent that they wanted to change his name, and he had to come up with some suggestions.
"I go to the ocean, because this is a big deal for me. It's my name," Reeves explained on The Tonight Show with Jimmy Fallon. He said he was struck by inspiration and suggested he should be known as Chuck Spadina. It doesn't quite roll off the tongue.
Reeves said: "I tell them that and they're like 'no'. I'm like: 'What's wrong with Chuck Spadina? Isn't that the kind of direction you want?' They didn't like that."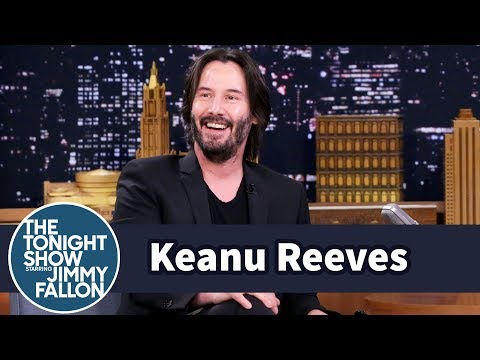 The star went back to the drawing board and came back with another doozy. He said: "I was getting better at it now. I was like, how about Templeton Page-Taylor?"
Perhaps it's no surprise they ended up right back at Keanu Reeves. It's very difficult to imagine The Matrix starring Templeton Page-Taylor.
Reeves is certainly a busy man, with some great new movies on the way. We've got everything you need to know about the John Wick 4 release date, as well as guides to the John Wick movies and John Wick cast.