There are plenty of great Jim Carrey vehicles to choose from. The man has been making people laugh for decades now, starting from his days as an impressionist comedian through to his Hollywood blockbuster era. But there's one Jim Carrey role we've always loved, and we can finally watch it once again.
One of the best Jim Carrey movies is a tale of family, magic, and results in some of the greatest Carrey-isms of all time. You've no doubt quoted from it, since this comedy movie provides some of the most hilarious all-timers when it comes to funny performances.
We're of course talking about Liar Liar, the 1997 movie. As of earlier this month, it's now available on the Netflix streaming service, joining the slate of all the incredible movies and TV new on Netflix in July.
Liar Liar stars Carrey as Fletcher Reede, a smarmy lawyer who makes his way through the world one lie after the other. But when his young son makes a birthday wish that his father can only tell the truth for a whole day, Fletcher finds himself completely unable to cope.
Carrey starred in the movie between two other major projects in his filmography; one of the best movies ever made, The Truman Show, and what some consider to be one of the worst movies he's ever done, The Cable Guy. We'll let you watch those after Liar Liar and be the judge of that.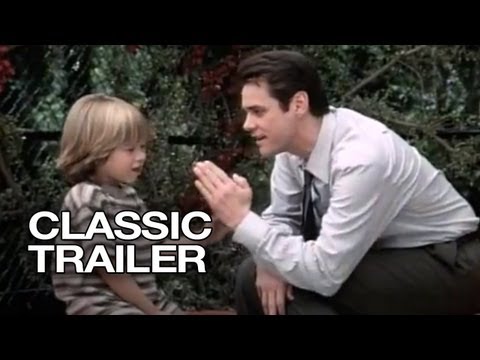 Liar Liar currently sits at 83% on Rotten Tomatoes at the time of writing, proving that the '90s movie has managed to hold up after all these years.
Take a look at the best comedy series and best family movies now for more laughs. We also got to speak to Liar Liar co-star Cary Elwes about Mission Impossible 7, so be sure and check that out! You can also find out if Carrey is set to return in the Sonic the Hedgehog 3 release date, and see how Clint Eastwood is responsible for one of Jim Carrey's weirdest roles.
Once you've done all that, be sure and note all the new movies still to come in 2023, and see what other great Netflix movies you can watch now.