Not one but two of Jason Statham's finest hours have been added to Netflix. Starring in many of the best action movies, you won't be surprised to hear these are among that number, and now they're among the best Netflix movies too.
Crank and the sequel are part of what's new on Netflix this month. Somewhat infamous among Statham's filmography, these thriller movies put the Fast and Furious cast-member in some truly wacky and precarious situations. Essentially, he plays a hitman who's poisoned and has to keep himself alive by electrifying himself and continually stimulating his body.
That's the first one. Crank: High Voltage takes place directly after, and has Chinese mobsters replace his heart with a dying pacemaker that he has to charge over and over again. He accomplishes this by repeatedly hooking himself up to electrical sources, like some Frankenstein who's become addicted to electricity. Wacky, and one of the best science fiction movies ever.
Now, luckily, they're both on Netflix. As an added bonus for any alternative music fans, Mike Patton, vocalist of Faith No More, Mr Bungle, Fantômas, Peeping Tom and more, composed the music for Crank: High Voltage. Statham and Patton, truly a bizarre pairing, but one that works!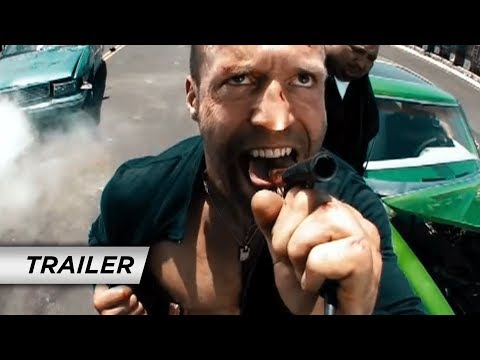 Statham himself was nervous about the picture, but came around when he saw how zany it was. "I was a little worried about it, to be honest," he told IGN in 2006. "Here's a guy who has to inconsiderately step all over everybody to some degree. But when you realize it's the only thing he has left, it becomes kind of a comical escapade. It's sick and twisted. It's much more funny than I originally anticipated it would be."
If you haven't seen them before, now you can cross them off the list. Once you're done with them, you should check out our list of the best Netflix series, and we have guides to the Fast and Furious movies in order and the Fast and Furious 11 release date if you'd like to know what Statham's up to these days.