James Cameron has admitted that he regrets his "cringe worthy" Oscars speech from 1998. Having made some of the best movies of all time (not to mention, some of the most financially successful) James Cameron is rightly regarded as one of the greatest directors of his generation.
His excellent run of form, which began back with science fiction movie Terminator, has continued with his new movie Avatar 2 which has performed staggeringly well at the box office. The new action adventure movie returns audiences to the the Na'vi and Pandora, and will be followed up with Avatar 3 as well as two further sequels (at least).
All that success could get to anyone's head, but after this cringe-inducing speech from 1998, James Cameron will be sure to stay more humble. During the year's Oscar awards ceremony, Titanic picked up the award for Best Director. He proceeded to give a speech which has become infamous for its closing seconds, where Cameron exclaims "I'm the king of the world!" before letting out a series of whoops while exiting the stage.
The line is a quote from epic romance movie Titanic itself, but it wasn't interpreted as intended, and Cameron came away looking like a gloating (and in the eyes of some, arrogant) winner. Now, talking with on the Who's Talking to Chris Wallace (via The Wrap) Cameron has admitted that the moment was a mistake, and one that he's learnt from.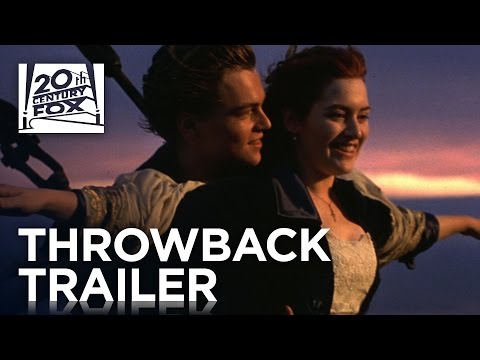 Asked about the speech, he said "I was trying to express the joy and excitement that I was feeling in terms of that movie, and the most joyful moment for the character." He continued, admitting "What I learned is, you don't quote your own movie if you win, because it's cringeworthy.
Cameron explained "It makes the assumption that you didn't win by a narrow margin but that every single person sitting in the audience on that night at the Kodak Theatre saw and loved 'Titanic.' We'll never know how much we won by, but it might not have been a landslide at all. I took flack for all 25 years after that, but you know, you live and you learn. I think what was interpreted as arrogance or a big 'f— you, I-told-you-so' wasn't what was in my head at all."
If Cameron does manage to win awards for Avatar 2 – as he well might – expect his acceptance speech to a bit more lowkey. For more on Avatar 2, check out our guide to the Avatar 2 ending explained, or get to know the Avatar 2 cast. Alternatively, check out our guide to the Avatar 3 release date.