It is time to lock your doors and prepare for some first-class nightmares because the trailer for Insidious 5 – titled Insidious: The Red Door – just dropped. And oh boy, from the teaser's creepy atmosphere and eerie look, this may just be the best horror movie in the beloved haunting franchise so far.
Directed by the star of The Conjuring movies Patrick Wilson, Insidious 5 is set to conclude the Lambert family saga. For fans of the ghost movies who need a refresher, the Lambert family were the stars of the first two Insidious movies, which saw the folks get possessed multiple times – be it by a goat-hooved devil or the spirit of a serial killer.
In the new movie, fans see the Lamberts ten years after the events of the 2013 film Insidious: Chapter 2, with the original cast reprising their roles. It is all very exciting to be returning to the origins of Insidious, and the trailer doesn't hold back when it comes to reminding fans why the Lamberts kickstarted the entire franchise in the first place – they are pure spook magnets.
You can watch the Insidious 5 trailer below: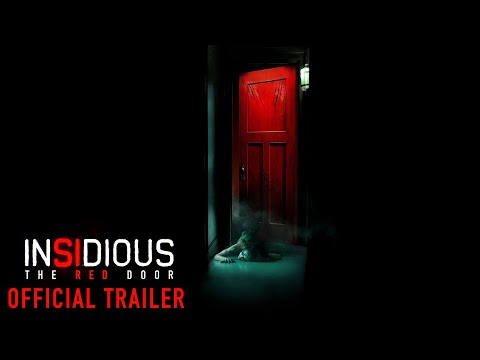 The official synopsis for Insidious 5 reads: "Set ten years after the end of the previous first two films, Josh Lambert heads east to drop his son Dalton off at an idyllic, ivy-covered university. However, Dalton's college dream becomes a nightmare when the repressed demons of his past suddenly return to haunt them both."
The upcoming monster movie is packed with jump scares, sees some familiar movie villains make a terrifying comeback, and introduces a slew of new characters. In short, it is all kicking off, and we are ready to be traumatised once again.
Insidious 5 hits theatres on July 7, 2023. For more top picks, here is our list of the best movies of all time. Or if you are after more horror franchises, here is everything we know about The Nun 2 release date, and The Conjuring 4 release date.