Is Infinity Pool streaming? David Cronenberg may be the King of Venereal Horror, but his son, Brandon, is hot on his heels and he's back with a new flick.
The horror movie director, known for his 2020 body horror hit Possessor, is back with a new movie, Infinity Pool.
In this latest effort, which we said had shocking levels of sex and violence in our Infinity Pool review, Cronenberg junior goes all out. With all that said, here's how to watch Infinity Pool.
How to watch Infinity Pool
You can purchase or rent Infinity Pool on VOD services now, or watch it in UK cinemas on the 24th of March.
For a price, you can watch Infinity Pool on streaming services such as Amazon Prime Video and Apple TV.
Or, as it's still playing in some territories, see it in cinemas. The Infinity Pool release date for the UK is the 24th of March, 2023, some months after the US got it in January.
Can I stream Infinity Pool?
Infinity Pool is not currently streaming for free anywhere, and can only be watched via rental or digital purchase.
We can assume Infinity Pool will land on one of the industry's streaming platforms at some point, but you cannot yet stream it as part of a subscription to the likes of Netflix or Disney Plus.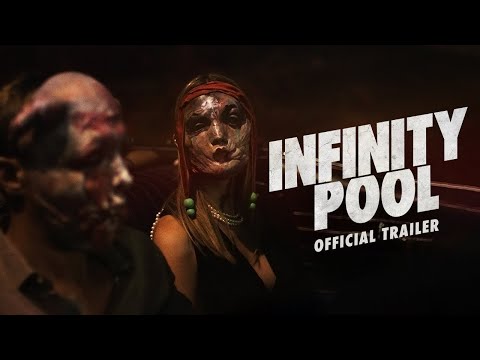 There you have it, that's how to watch Infinity Pool, the new Alexander Skarsgård and Mia Goth flick that's sure to rattle some cages.
Find out what else you can stream with our guides to how to watch Everything Everywhere All at Once, how to watch The Whale, or how to watch Ted Lasso season 3.