Before he was making Autobot and Decepticon flicks, auteur director Michael Bay was working behind the scenes in Hollywood, and even had a job on Indiana Jones. As a younger man, he filed storyboards on the first Indiana Jones movie, Raiders of the Lost Ark.
The Transformers filmmaker worked quietly on one of the best adventure movies of all time, and he got to tell director Steven Spielberg about it years later when he was trying to make his own new movies.
Michael Bay even told Entertainment Weekly in 2007 that he admitted to one of the best directors of all time he thought his Indy film was going to "suck".
"When I was 27, I did a whole string of commercials that were pretty famous, the type of commercial where people go to a bar [and say], 'Did you see that commercial?' That 'Got Milk?' stuff, a whole string of funny Nike ones, whatever," he said.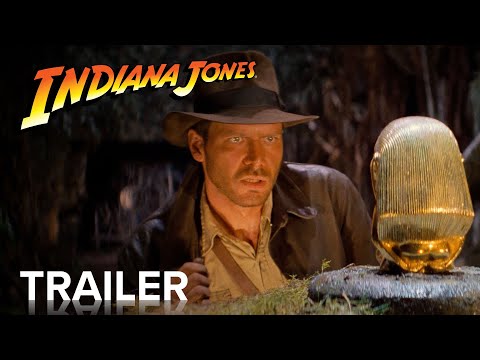 "So I sent this reel [of my work] around Hollywood. I get this call from my agent. 'Steven wants to see you.' I go, 'Steven who?' 'Steven Spielberg wants to see you.' OK. I drove down to his office," Bay says. "A true story — I said, 'You know, when I was 15, I worked at Lucasfilm and I filed your Raiders of the Lost Ark storyboards. I saw the entire movie [in storyboard form] and I honestly thought it was going to suck.'"
"And he started laughing. And I said, 'When I went to the Grauman's Chinese [Theater] with my parents and saw it, I went, oh my god, I've got to do this.' I don't know, he's always been nice to me." Bay went on, "We would sit in my war room and [I'd say], 'Oh, Steven, I got this scene and I want to do it like this and shoot like that.' And he knows what I'm talking about. He goes, 'Oh, what if you do that?' But you can see when I'm showing him stuff that his gears are ticking for Indiana Jones 4. You can see that he's a competitive director."
If you're up for more slightly douche-baggy Bay anecdotes, we've got a fun story about his on-brand beef with James Bond, and how he beat the Fast and Furious movies with a surprising record. Meanwhile, Indiana Jones 5 came out this summer. Check out our Indiana Jones 5 review to find if it's worth your time or not, and you can catch up with the rest on Disney Plus using our link below.
You can also check out our guides to the Indiana Jones movies in order, Indiana Jones cast, the best movies of all time, and the Transformers movies in order. We also recently wrote about how Pacific Rim is the movie Transformers wishes it was.