Is Indiana Jones 5 streaming? Harrison Ford is picking up his whip and trusty fedora once again, folks, as Indiana Jones and the Dial of Destiny hits the big screen. However, with so much buzz around the new movie, fans may be wondering where and how they can check out Indy's latest adventure for themselves.
Indiana Jones is one of the best adventure movie franchises in existence. Telling the story of a badass professor of archaeology, the Indiana Jones movies are full of thrills, booby-trapped temples, and plenty of campy villains. Fans have been waiting over a decade for another new movie in the beloved franchise, following the 2008 flick Indiana Jones and the Kingdom of the Crystal Skull. And now, finally, Indiana Jones 5 is come and gone, giving our main hero a proper send-off.
So let's find out how to watch Indiana Jones 5 and see when the new movie will be heading to streaming services and cinemas down below.
Where can I watch Indiana Jones 5?
Fans will be able to watch Indiana Jones 5 on select digital services on August 29, 2023.
That means that if you missed the film while it was running in cinemas, don't panic because you'll be able to see the flick on your small screens soon! Services to keep your eye on are Amazon Prime Video and Apple TV.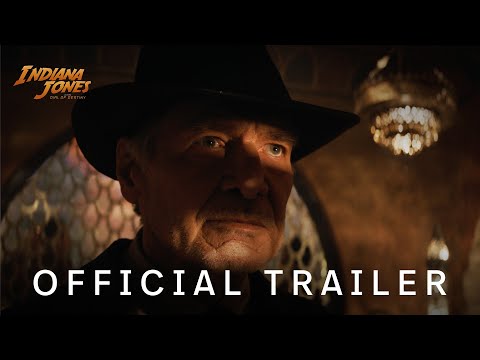 Is Indiana Jones 5 streaming?
Indiana Jones and the Dial of Destiney will head to VOD services on August 29, 2023.
However, if you were excpeting an easy streaming time via Disney Plus, unfortunatly you will have to wait. While the film is heading to Apple TV and Amazon Prime Video, no Disney Plus release date has been announced yet. Please keep your eyes on this guide as we update you on the latest news.
Is Indiana Jones 5 on Disney Plus?
Sorry pals, Indiana Jones 5 isn't on Disney Plus yet, but it will be on December 1, 2023.
Disney owns the distribution rights to the Indiana Jones franchise, so it makes sense that the new movie will be heading to the platform eventually.
Right now, The Dial of Destiny is heading to VOD services. But we suspect the House of Mouse will get the flick sometime in September 2023. But while we wait, fans can watch all the other Indiana Jones movies in order on Disney Plus by clicking our button down below.
Is Indiana Jones 5 on Netflix?
No, Indiana Jones 5 isn't on Netflix and probably won't be anytime soon.
As mentioned above, Indiana Jones is currently under Disney's domain, and since Disney Plus and Netflix are direct competitors in the streaming wars, we doubt the two will share any big Ips.
Still, wilder things have happened. Netflix could offer Disney an enticing deal, so we will keep you posted if any stranger developments happen.
Is Indiana Jones 5 on Prime Video?
Indiana Jones 5 will be available to rent or buy on Amazon Prime on August 29, 2023.
Since Indiana Jones is a massive franchise, it makes sense that The Dial of Destiny will be up on multiple VOD platforms. However, it is surprising to see the film head to Amazon before Disney Plus. Recently The Little Mermaid's release was announced to follow a simialr pattern, so could this be the start of a new distrubition trend for the Magical Kingdom?
Is Indiana Jones 5 on Blu-ray?
Indiana Jones 5 isn't available on Blu-ray or on any form of physical media since it has to hit digital services first.
Be sure to check in with this page regularly as we keep you updated on future streaming and Blu-ray release dates.
For more on Indy, you can now check over our guides explaining if Indiana Jones 5 has a post-credit scene or our detailed breakdown of the entire Indiana Jones cast. We also have a banging Indiana Jones 5 review for you to read through.
We also have a list of the best movies of all time and the best Disney Plus movies that you can watch right now.