For those of you who have been waiting to be reunited with Harrison Ford's Indiana Jones, it won't be long before you can experience The Dial of Destiny in the comfort of your own home. Indiana Jones 5 was released in theaters in June, and comes to Disney Plus on December 1, 2023.
Indiana Jones and the Dial of Destiny saw Harrison Ford, who is now over 80-years-old, return to one of his most iconic roles for the first time in 15 years. The latest instalment in the best adventure movie franchise of all time also stars Phoebe Waller-Bridge, Antonio Banderas, and Mads Mikkelsen. Returning members of the Indiana Jones cast include Karen Allen as Marion and Jonathan Rhys-Davies as Sallah.
The five month gap between the theatrical and streaming release of Indiana Jones is longer than the three month gap that was left after the live-action Disney remake The Little Mermaid earlier this year. Disney seems to be regaining confidence in its theatrical releases, and it also makes further money from premium video-on-demand sales.
If you're anything like us, you will still be invested in physical releases of your favorite movies. We have good news on that front, because Indiana Jones and the Dial of Destiny will be available on 4K and Blu-ray from December 5, along with a limited edition SteelBook.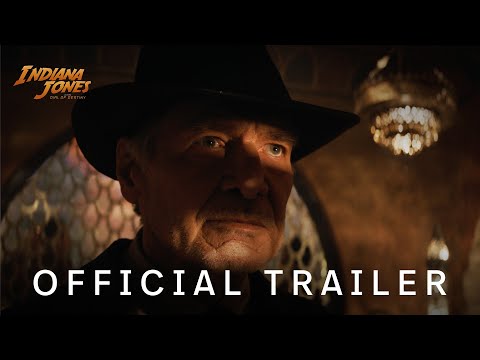 It may have been a few months since Indiana Jones 5 was in theaters, but it took several years for it to get there. The sequel was initially announced in 2016, and was given a 2019 release date, with Steven Spielberg directing. Spielberg later left the movie as director, and Logan's James Mangold took over, with filming taking place from June 2021 to February 2022. Indiana Jones finally premiered at the Cannes Film Festival in May 2023.
Our Indiana Jones 5 review from Cannes said; "At its best, Dial of Destiny serves as a celebration of Harrison Ford's tenure as Indy. Ford is now 80 and still more than up to the physical demands of a grave-robbing hero." That said, if you've recently been through the Indiana Jones movies in order, you'll definitely find this one a little slower overall.
Despite all of the hype surrounding Ford's return as a character who is just as beloved as Han Solo, Indiana Jones 5 underperformed at the box office. It made just under $385 million, but its production budget (not including marketing costs) was reportedly a whopping $300 million. 2023 has seen some franchises struggle – such as the DCU, and Transformers. Even the latest Fast and Furious movie slightly underperformed.
Harrison Ford isn't slowing down now that he's passed 80, but he has taken the surprising step to move into television for the first time in his career. We're looking forward to seeing him back in a cowboy hat (a change from Indy's famous fedora) in 1923 season 2.
It's not looking too likely that we'll get an Indiana Jones 6, but we live in hope. You should definitely check out Jessica Cullen's piece on how 2023 gave us a summer of petty men in movies, with Mads Mikkelsen's Voller as suspect number one. Check out our guide on The Marvels if you'd like to see what else the House of Mouse has in store this year.