In a new interview, director David Yates describes Harry Potter spin-off Fantastic Beasts as "parked" for now, and says that he was never told that five movies were planned.
Harry Potter has so far spawned three Fantastic Beasts prequel movies, the last of which – Secrets of Dumbledore – came out in 2022. But a new interview with director David Yates reveals that there's currently no plans to reunite the Harry Potter cast for Fantastic Beasts 4.
"With Beasts, it's all just parked. We made those three movies, the last one through a pandemic, and it was enormous fun, but it was tough. We're all so proud of The Secrets of Dumbledore and when it went out into the world, we just needed to sort of stop and pause, and take it easy," Yates told Total Film while promoting his new movie Pain Hustlers.
The Fantastic Beasts movies – which are prequels centering around the animal-loving Harry Potter character Newt Scamander – have not fared as well with critics as the main franchise, but initially did well at the box office. The first made over $800 million, and the second made around $650 million. 2022's The Secrets of Dumbledore made $400 million and scored a 46% Rotten Tomatoes rating.
This disappointing reception for Fantastic Beasts 3 led fans to wonder whether there would be any more films in the series, and is likely why Warner Bros aren't rushing into a fourth movie.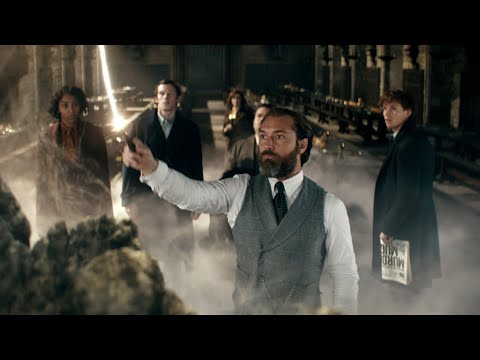 A further surprise is that Yates said he was unaware that there ever was a five-movie plan for Fantastic Beasts; "The idea that there were going to be five films was a surprise to most of us. Jo just mentioned it spontaneously, at a press screening once. No one had told us there were going to be five, we'd committed to the first one…"
"I'm sure at some point, we'll be back. But yeah, I haven't spoken to Jo, I haven't spoken to [producer] David Heyman, I haven't spoken to Warner Bros; we're just taking a pause. It's quite nice." Franchises that don't lay out their plans from the start, such as the DCU (before James Gunn took the reins) and the Star Wars sequel trilogy often lose their way and disappoint fans.
The Fantastic Beasts saga has been subject to a number of controversies, some surrounding the main Harry Potter villain of the saga, Dumbledore's nemesis, Grindelwald. He was initially played by Colin Farrell, then replaced by Johnny Depp, then he was replaced by Mads Mikkelsen. There are further controversies surrounding actor Ezra Miller and author JK Rowling herself. Despite this, the fandom is still pretty big, but it's certainly not wedded to the Fantastic Beasts name.
While Yates comments are disappointing, there's not yet been any official word that there's no more Fantastic Beasts movies, and Warner Bros are definitely not going to give up on the profitable Harry Potter brand yet. There's a planned Harry Potter TV series coming and a successful Harry Potter and the Cursed Child stage show, which will likely become a movie one day. The studio may well turn their attention to the series instead of Fantastic Beasts from now on.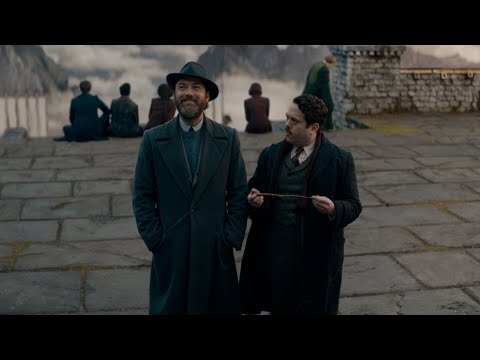 Given all of the shake ups at Warner Bros in recent years, leading to them changing strategies with huge IP such as the DCU, it won't come as a surprise if they do course correction on Harry Potter too. In the meantime, you can watch the Harry Potter movies in order so you're more than ready for whatever's coming.
We're very much looking forward to Wednesday season 2 and House of the Dragon season 2 – find out everything we know about them so far.