Gladiator is a favorite here at The Digital Fix. And not just because we have what is likely to be an incredible sequel to look forward to, but because the original Gladiator stands tall as one of the best 2000s movies and beyond.
As one of the best movies of all time, Gladiator is a perfect example of what happens when one of the best directors takes on a historical retelling in the most impressive of ways. Starring Russell Crowe in the lead role (and Joaquin Phoenix as one of the best movie villains ever), Gladiator is a tale of duty, honor, and revenge.
Unfortunately, Crowe won't be part of the Gladiator 2 release date, and upon visiting the set, it did leave him feeling a little envious. "I admit to a certain tinge of jealousy because it reminds me not only of my youth, but of what that meant for me in my life. It was a timewarp for a couple of seconds," Crowe said [via Screen Daily].
Although it might be tempting for some of the other best actors around to turn their nose up at a sequel that didn't involve them, Crowe seems adamant that Gladiator 2 will be a success, despite knowing nothing about it.
"I don't know anything about the cast or plot — well I wouldn't, because I'm dead — [but] whoever's involved in that movie, if Ridley [Scott] has decided to do a second part to that story, he will have really strong reasons," he added.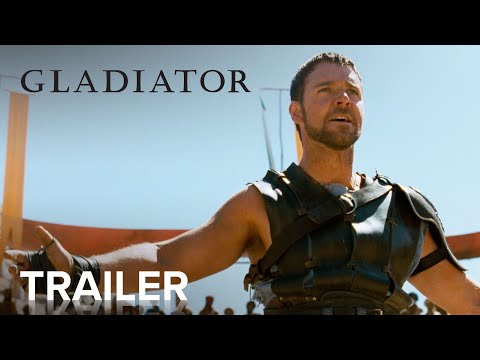 "It's very typical of Ridley to rethink everything that he's done and know how to make it better. I couldn't think of that movie being anything less than absolutely spectacular when it does come out."
The reason for Crowe's lack of inclusion in the historical drama is simply because, at the end of the original movie, his character dies. It's an emotional moment that holds great significance, so it wouldn't make much sense to bring him back.
To see what else Ridley Scott has cooking, take a look at the Napoleon release date. You can also see why Russell Crowe hated Gladiator's best line, and get to know all the best Joaquin Phoenix movies. We also have lists of all the new movies coming out this year, and you can read our interview with Russell Crowe about why The Pope's Exorcist became his first horror movie.