Russell Crowe will forever be connected with the role of Maximus in epic historical drama movie Gladiator, which stands as one of the best 2000s movies and won Crowe a Best Actor award at the Oscars. And it turns out he was responsible for one of the best lines in the film.
Maximus is introduced as a devoted and decorated military man, with the opening scenes providing a war movie setting as the Roman army battles Germanic tribes.
During these scenes, we are introduced to Maximus's repeated refrain of "strength and honour", which he says to his fellow soldiers. Those three words also provide the title for a piece on Hans Zimmer's Oscar-nominated score, as well as a documentary about the making of Gladiator. Safe to say, they're pretty significant.
Crowe recently explained on the podcast Happy Sad Confused that he pitched these words to director Ridley Scott, who was originally not sure about it.
"I went to Ridley and I said: 'I want something original that Maximus says when he's greeting one of his soldiers'," said Crowe. "When he's meeting one of his officers or somebody that he's been in the trenches with, he has this particular thing that he says with his men and I can make that, over time, have an emotional quotient. Ridley's like: 'I have no idea what you're talking about'."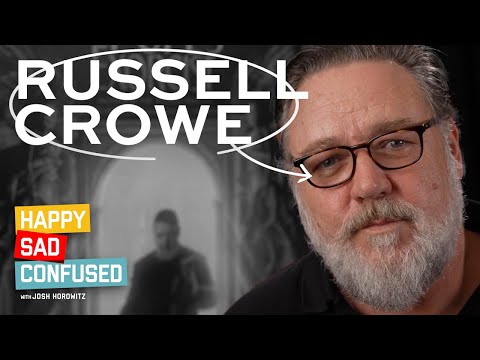 Crowe at this point told Scott that his school had the Latin motto "veritate et virtute", which means "truth and virtue". One of the best directors of all time remained unmoved.
Crowe added: "That's not the idea. The idea would be to say 'forza e l'onore'. And Ridley goes: 'What the fuck does that mean?' I said 'well it actually means strength and honour', and he goes 'ooh say that'. People don't understand that collaboration doesn't come in a neat little bag. There's two heads and they're both facing the same direction and pushing towards the same thing."
Scott is returning to the Colosseum soon for Gladiator 2, though sadly we won't be seeing Crowe wield a sword again as Maximus. But we've got Paul Mescal and Denzel Washington instead, so it's still a pretty sweet result in the end.
For more new movies coming this year, check out our guides to the Fast and Furious 10 release date and the Indiana Jones 5 release date. Or take a look at our picks for the best movies of all time.