The upcoming reboot of comedy series Frasier is an exciting prospect for fans who consider it to be up there with the best TV series of all time, with Kelsey Grammer returning to play one of his most beloved characters.
We're still a while away from the Frasier reboot release date, but that doesn't stop fans from getting excited for the return of the classic comedy, which dominated the Emmy awards during its original run from 1993 until 2004.
There's plenty of discussion about the possible returns of characters from the show's history, but one of Grammer's co-stars, who is no longer with us is set to be honoured.
Kirstie Alley never appeared in Frasier, but accompanied the character as bar manager Rebecca Howe when he appeared on sitcom Cheers before getting his own spin-off.
Grammer has now told USA Today that his friend and colleague, who passed away in 2022, "lit up the room" when she joined Cheers and will have a presence in the Frasier reboot as a mark of her talent and influence.
He said: "When Kirstie died, I was pretty upset about it because I really loved her. She was a magnificent person [and gave] a wonderful performance in Cheers. She was remarkable – I mean, the stuff she could pull off. So I did say to the writers of this incarnation of Frasier, I said: 'If we find a character that can do what Kirstie Alley did in Cheers, we will be a very lucky group of people'. So it is in the back of our minds."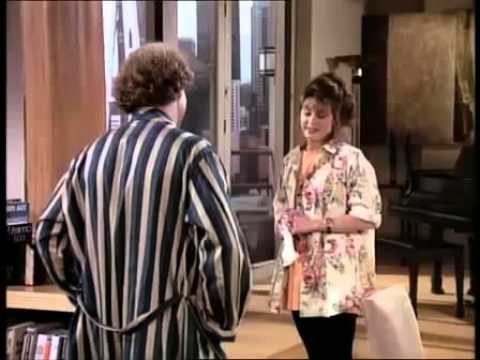 Frasier was a juggernaut of positive critical response when it was on TV screens, with Grammer winning the Emmy for outstanding lead performance in a comedy series four times.
Paramount Plus has now ordered a new series of the show, with the streaming service hoping that there's still plenty of love out there for Grammer and the character.
If you're after more laughs, check out our list of the best comedy movies ever made and take a look at some of the new movies heading to screens this year, including comedies like Barbie movie and Jumanji 4.
For more on the funniest TV series on the way, we've got you covered with guides to the What We Do in the Shadows season 5 release date and the Sex Education season 4 release date.