Sometimes, a TV series character becomes so beloved by audiences that they change the direction of the entire show that they're on. They can influence storylines, change existing dynamics, or in the case of Saul Rubinek in Frasier, have his role expanded because fans love him so much.
In the '90s TV show, Rubinek played Donny — a major love interest for Daphne that put a massive spanner in the works for Daphne and Nile's will-they-won't-they dynamic. In an interview with The Natural Aristocrat, Rubinek revealed that he was only meant to be in the comedy series for a few episodes — until audience reception changed the course of events.
"I was originally only contracted for three episodes of Frasier, but it was such a successful challenge to Nile's secret longing for Daphne that they kept the character going for almost two seasons," he explained. "So that was really cool!"
When asked if he thinks Donny and Daphne should have ended up together, Rubinek added, " Of course I do! I still run into people who tell me they're very sympathetic to Donny being left at the wedding like that."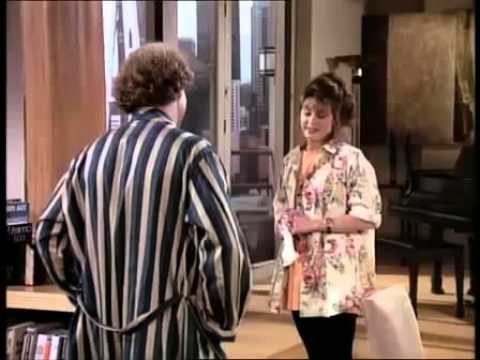 He continued, "One of the great things about that character and playing that character was that I had to be taken seriously. Because some of the other boyfriends that Daphne had were kind of standard-looking, very good-looking, tall… You know, good-looking guys. Well, my character isn't ugly. He's just a normal-looking guy and maybe four inches shorter than Daphne is. And the fact that she's attracted to him makes it automatically a more serious, difficult situation for Niles."
While you wait for the Frasier reboot release date, you can revisit the love triangle and watch all the old episodes of Frasier on streaming service Paramount Plus. Otherwise, if you're after more angst-ridden love stories, check out our guide to the best romance movies.