Who does Pete Davidson play in Fast X? With every new outing for the Fast and Furious gang, there's a whole raft of new characters added to the franchise's rapidly growing ensemble. Often, the cast list is as difficult to keep up with as the muscle cars.
The Fast and Furious 10 release date is now here, and one of the fresh faces in the new movie is former Saturday Night Live cast member Pete Davidson. We're more accustomed to seeing Davidson in some of the best comedy movies of recent years, but he pops up for a brief scene as part of the Fast and Furious cast.
But who does Pete Davidson play in Fast X? Well, we enjoyed the heck out of the new Fast and Furious movie – see our Fast X review for more – and so we've got all of the information you need on the newest Fast and Furious character.
Who does Pete Davidson play in Fast X?
Pete Davidson turns up in Fast X as a guy who used to be friends with Ramsey and now runs a black market out of an internet cafe in London.
The Fast X plot sees Dom (Vin Diesel) and his family become wanted fugitives after villain Dante Reyes (Jason Momoa) frames them for a bomb attack in Rome. While Dom heads to Rio, the rest of the team flees to London in a shipping container, only to learn that Dante has emptied their bank accounts.
Desperate for anyone to help, Ramsey (Nathalie Emmanuel) takes the team to an internet cafe, in which one of her former acquaintances in the tech and hacking world is now running a black market. He's played by Pete Davidson, who seems to be selling drug-infused muffins alongside his more technological wares.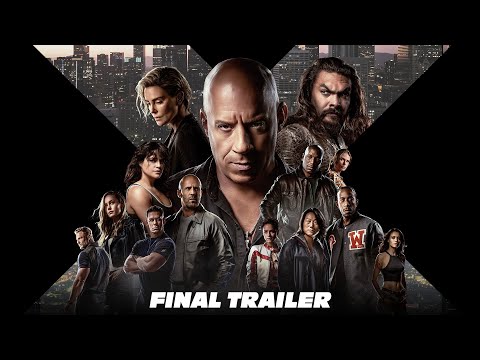 Needless to say, the meeting doesn't go to plan, with Davidson's character secretly alerting the authorities to their presence in the hope of scooping the sizeable reward for getting them captured. He gets a richly deserved punch in the face from Ramsey instead.
It's essentially just a brief cameo for Davidson, and we don't expect to see him in again in future Fast and Furious movies.
For more from the world of Dom Toretto, find out how to watch Fast X and check out our piece arguing that the Fast and Furious movies are really a gritty Power Rangers reboot.
We've also got guides to some of the 2023 movies worth keeping an eye out for, including the Oppenheimer release date and the Indiana Jones 5 release date. You can also see our picks for the best movies of all time.