The Fast and Furious movies are full of insane stunts that get progressively more adventurous as the action movie series progresses, but one iconic stunt in the fifth instalment was actually a complete accident.
All the Fast and Furious characters live life a quarter mile at a time, and they put their bodies on the line in the name of family over and over again. The thriller movies are so wild in fact, that there's even a Fast and Furious fan theory suggesting the Toretto clan share their world with the Transformers. To put it simply, the films are pure chaos, but in a good way.
So much so, that in an interview with Screenrant, creator Brian Volk-Weiss revealed a huge stunt in Fast Five was the result of a total accident on set which saw the script rewritten there and then.
On the genesis of the train heist sequence, Volk-Weiss said: "The shot in the script is two people are fighting on top of a train, and then a car jumps over the train while they're fighting. When they shot the car jumping over the train, there was a complete mess-up, and the car crashed into the train."
"[With] any other movie, the first thing they would have done is called the insurance company and been like, 'Oh my God, we messed up. We need another five million dollars to redo the scene.' The phone call they made was to the people in Atlanta shooting the interior of the train, and they were like, 'We got great news. We just accidentally launched the car into the train, and it's stuck in the train. Could you refilm what you're shooting in Atlanta so that the car is actually embedded in the train, and the fight that had been on the roof happens inside the car with the car sticking out of the train?' And they did," he added.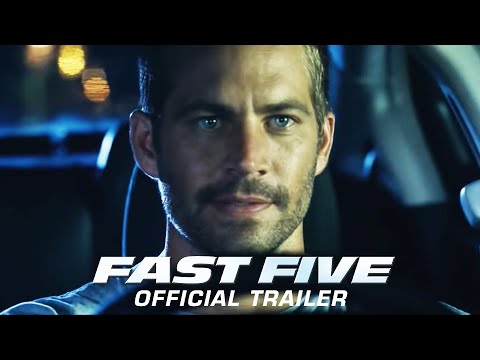 Incredible stuff. Clearly, the lengths the filmmakers go to in order to make these films entertaining is worth it, as the Fast and Furious franchise has produced some of the highest-grossing movies of all time.
For more from the Toretto world, check out our guide to the new movie in the series with everything we know about the Fast and Furious 10 release date. Or learn more about the Fast and Furious cast.