How long is Fast and Furious 10? Here's everything you need to know about the runtime for Fast X, which is the latest movie in the adrenaline-pumping franchise.
The Fast and Furious 10 release date is revving towards us as we speak, with Dom Toretto in the driver's seat. As we say in our Fast and Furious 10 review, the new movie is the franchise back to its best. The Fast and Furious cast is joined by Jason Momoa as a fearsome villain who steals the show facing up against The Family. You'll want to get to the cinemas for this new movie, but what's the Fast X runtime?
How long is Fast and Furious 10?
The new Fast and Furious movie clocks in at 141 minutes, which is 2 hours and 21 minutes. This is slightly shorter than F9, though still among the longest movies in the franchise.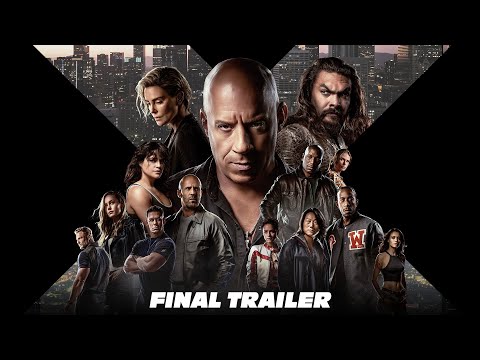 But don't worry: as we state in our review, the time absolutely flies by as it sets up a grand finale.
That's it on the Fast and Furious 10 runtime. For more on the movie, take a look at our picks for the best Fast and Furious characters and the best Vin Diesel movies. Or, broaden your horizons even further with our selections of the best movies of all time.