Do you have to watch Evil Dead before Evil Dead Rise? The beyond-the-grave carnage of the Deadites is back on cinema screens, with Evil Dead Rise hitting multiplexes in a barrage of blood and body bits. There's also a chainsaw, naturally.
As we explained in our Evil Dead Rise review, the latest follow-up to one of the best horror movies ever made is a blood-soaked slice of twisted joy. Director Lee Cronin delivers gore, he delivers scares, and he pays homage to the best Sam Raimi movies in the process. It's a fitting addition to the canon of Evil Dead movies.
We've previously explained how to watch Evil Dead Rise, but you might find yourself asking: do you have to watch Evil Dead before Evil Dead Rise? There are more than 40 years of Evil Dead franchise history, and you might not be totally up to date. Here's what you need to know.
Do you have to watch Evil Dead before Evil Dead Rise?
No, you don't need to watch Evil Dead before Evil Dead Rise, as there's very little connection between the new movie and the rest of the franchise.
One of the real joys of Cronin's movie is that it doesn't require any prior knowledge of the world of Evil Dead. It's a standalone story that even breaks the franchise's tradition of the carnage being set around a cabin in the woods – obviously, Army of Darkness is a law unto itself.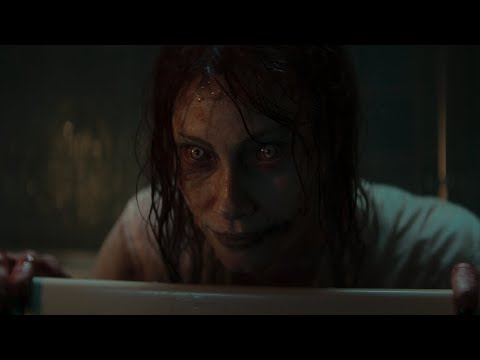 The only returning threads from the previous movies are the devilish Necronomicon, which is the book capable of summoning the evil force at the heart of the series, and the zombie-like Deadites it creates.
And even if you've never seen an Evil Dead movie, the creepy book and the zombies are fairly self-explanatory. You want to stay away from having those things in your life, if at all possible.
Of course, if you are a Deadite devotee, there are plenty of Evil Dead Rise easter eggs for you to spot. And seeing as we think Evil Dead might be the best horror movie series ever, you'd be a fool not delve back into the past.
Meanwhile, we've got guides to the best movies coming out this year, including the Insidious 5 release date, the Guardians of the Galaxy Vol 3 release date, and The Meg 2 release date. And we've also got a complete list of all of the new movies you can watch in 2023.