Is Evil Dead Rise streaming? Evil Dead Rise signals the return of the long-running franchise that has kept fans squealing in delight from shocking effects and over-the-top gore for years. Written and directed by Lee Cronin, it's the film to watch if you're looking for a bloody fixation.
Following up some of the best horror movies ever made, the movie incorporates impressive practical effects and delivered on the phenomenon of the best body horror movies, spanning an impressive expanse since the original '80s movie, The Evil Dead, first hit screens.
Now, with the Evil Dead Rise release date finally here, you're probably wondering just how and where you can get your hands on the new movie. Well, we've got you covered on that front. Here's everything you need to know about how to watch Evil Dead Rise.
Where can I watch Evil Dead Rise?
You can watch Evil Dead Rise in cinemas in both the US and UK from April 21, 2023. That means you can catch Evil Dead Rise right now. What're you waiting for?
This is great news, because trust us when we say that the outrageous gore and shocking practical effects are worth seeing on the biggest screen possible. Not to mention that sharing the cringes and flinches at the visceral images amid a crowd will surely be a memorable experience. Check out our Evil Dead Rise review if you need more convincing.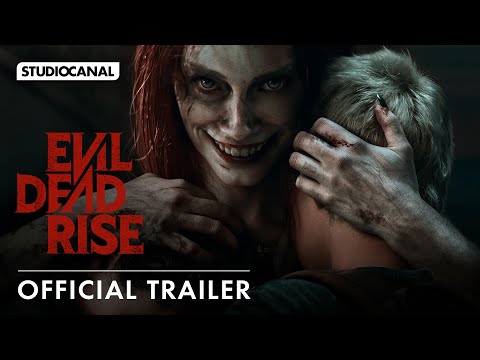 Is Evil Dead Rise streaming?
Currently, no, Evil Dead Rise is not available to stream.
Since the film will initially run as a theatrical-only release, it might be a while yet before you can catch the film on the small screen. In the meantime, be sure and head to your local theatre to witness Evil Dead Rise in all its glory.
Can I watch Evil Dead Rise online?
No, Evil Dead Rise is a cinema exclusive for now. We're sure it will make its way to streaming services and digital platforms in the near future, but it's a scary trip to the multiplex for now.
Is Evil Dead Rise on Netflix?
Evil Dead Rise isn't currently available to watch on Netflix. Since the film is currently a theatrical-only release, we don't know if and when Evil Dead Rise will be available on Netflix (or any other streaming services, for that matter.)
But if the movie is popular enough, we expect that it will be made available online at some stage, so you can watch the fright-fest from the safety of your own home. Just don't go reading any creepy-looking books in the meantime.
Is Evil Dead Rise on Disney Plus?
No, Evil Dead Rise is not on Disney Plus. And as it's not a Disney or 20th Century Studios movie, it's not likely to make it there any time soon.
Is Evil Dead Rise on Amazon Prime?
No, Evil Dead Rise is not on Amazon Prime. It's a cinema-only movie for now, though we're sure it will eventually be available to purchase as a digital copy on Amazon for VOD. It might well be on there as a streaming release as well.
Is Evil Dead Rise on Blu-ray?
Evil Dead Rise is not yet on Blu-ray, but it likely will be in a couple of months. The movie will have a decent run in cinemas but, by the end of summer 2023, it should be available to own in your own home. It's always worth filling your shelves with gory goodness.
If you're a streaming savant, then be sure and check out the best Disney Plus movies, the best Netflix movies, and the best Amazon Prime movies you can watch now.
Don't forget to take a look at our Evil Dead Rise review, our guide to the Saw 10 release date, and all the best horror series you can watch too. Don't forget to check out our list of the best movies of all time, as well!