Everything Everywhere All at Once has won the Oscar for Best Picture at this year's Academy Awards.
The award for Best Picture is the most coveted accolade of the night, representing the industry's opinion that Everything Everywhere All at Once was the best movie of the year. With a mind-bending story about the endless possibilities of the universe, Everything Everywhere All at Once is the second instance in recent memory where a movie with a predominantly Asian cast has won the Best Picture Oscar, following on from the success of Parasite in 2020.
The win for the multi-versal action movie represents a major shift in what is perceived as an 'Oscars movie'. Last year, the award was won by underdog drama movie CODA which was a surprise win, having beaten Jane Campion's psychological Western The Power of the Dog.
This year, though, Everything Everywhere All at Once's win doesn't come as a surprise. Despite having stiff competition from the likes of Banshees of Inisherin and Top Gun 2, the science fiction movie comes as an expected winner, having racked up the largest number of total nominations, in addition to other significant wins.
Other wins for Everything Everywhere All at Once include Ke Huy Kwan in the Best Supporting Actor category, Jamie Lee Curtis in Best Supporting Actress category, Daniels in the Best Director category, and Michelle Yeoh in the Best Actress category.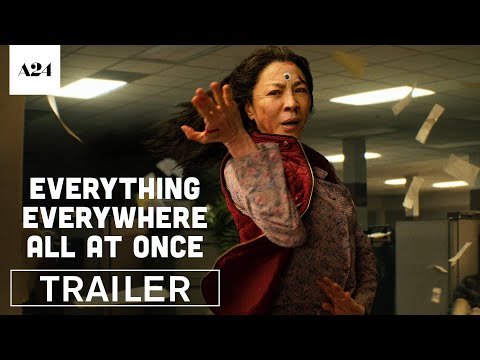 For more on the 2023 Oscars winners, check out our guide on how to watch Everything Everywhere All at Once, how to watch The Fabelmans, and how to watch Banshees of Inisherin. Or, take a look at our Oscars predictions to see how we expected the night to go.