If you loved the A24 flick Everything Everywhere All at Once, and why wouldn't you, then you probably have a soft spot for Raccacoonie. Well, you can now own the actual prop from the comedy movie, but it will cost you a hell of a lot of money.
The A24 movie stars Michelle Yeoh as Evelyn, a laundromat owner with financial issues who discovers she is actually a multiversal superhero. Throughout her journey in the time travel movie, Evelyn encounters all sorts of weird and wonderful characters and ends up in bizarre but entertaining scenarios.
After the roaring success of the picture and its multiple inclusions in the Oscars 2023 nominations, A24 has decided to auction off a bunch of the props from the film. The great thing is, it's all for charity, too, with proceeds going to the Asian Mental Health Project cause.
The studio has the following items for sale as part of its Mementos from the Multiverse auction: a googley-eyed rock, an alphaverse headset, the auditor of the month trophy, a couple of piñatas, Waymond's fanny pack, a donut umbrella, alphaverse glasses, a ball gag and feather tickler, Waymond's chapstick, a temple visor, Gong Gong's wheelchair, a carton of milk, Evelyn's Bluetooth headset, and the Wang's family pictures.
The star attraction in the auction, though, has to be Raccacoonie. The prop was used for one of the funniest moments of the whole film, riffing on the Pixar movie Ratatouille after Evelyn got the name confused.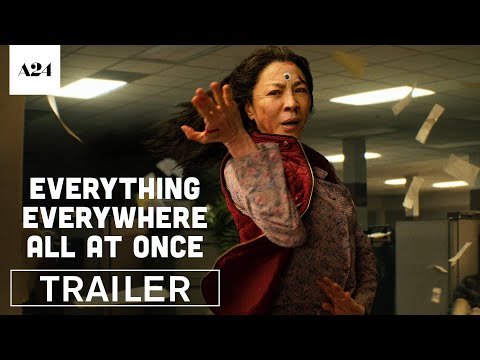 Now, we're sure you'd love to get your hands on old Raccacoonie, but the only problem is he's currently going for $90,000 at the time of writing. Yes, you read that right, and yes, it made our eyes water, too. The cheapest item right now is the temple visor, which is at a current bid of $950. If you want any of these items, you have until March 2 to bid for them.
If you'd rather save your money, we don't blame you. But, it doesn't cost a thing to learn about some new movies, with our guides to the Spider-Man Into the Spider-Verse 2 release date or the Barbie movie release date. Alternatively, why not find out how to watch Everything Everywhere All at Once again, or check out our Everything Everywhere All at Once review.