When you think of Dracula, you think of a suave blood-sucker capable of being as seductive as he is serpentine. But in the newest Dracula movie, The Last Voyage of the Demeter, the sharp-fanged star of many of the best vampire movies is considerably more monster than man. And if he is a man, he's "emaciated" and an "old man".
It's a break from tradition, nodding all the way back to the disgusting visage of Nosferatu – cinema's OG vamp and the star of one of the best horror movies of the silent era. When it comes to new movies, vampires tend to be more sex symbol than creature of the night.
The Last Voyage of the Demeter adapts a single chapter of Bram Stoker's original novel and director André Øvredal told The Hollywood Reporter he wanted to go for something scarier than usual in depicting the blood-sucking count with the help of monster actor extraordinaire Javier Botet.
"I definitely wanted the look of an old man who's gone through so much murder and mayhem and God-awful stuff for hundreds of years. I just felt that it was a more intriguing, textured, layered version of Dracula," said the director.
Øvredal has serious horror pedigree, having made genuinely chilling movies like The Autopsy of Jane Doe and Scary Stories to Tell in the Dark in recent years.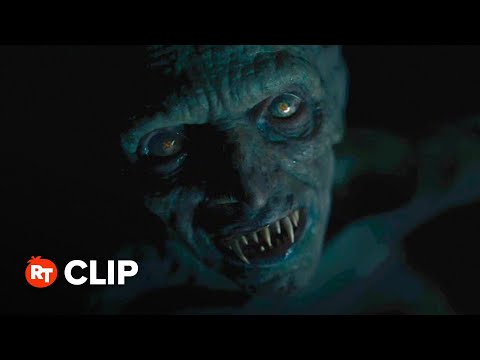 He added: "We knew we would slowly build [Dracula] from basically nothing, with just behavior and images alone. And to portray him as being completely emaciated from not getting the blood he needs to live, and then having to come up on deck and start to take out the crew to survive, I just thought it was a refreshing take on the Dracula mythology and presentation."
Certainly, the approach has paid off for The Last Voyage of the Demeter, which already counts Stephen King among its fans. And if anyone knows their horror, it's him.
If that has you intrigued, find out more about how to watch The Last Voyage of the Demeter. You can also learn about future vampire stories with our guides to the MCU Blade release date and the Twilight TV series release date, as well as finding out the stories we're desperate for the Twilight TV series to tell.
We've also got plenty of info on the best movies still to come this year for horror fans, including the Exorcist Believer release date, the Five Nights at Freddy's movie release date, and the Saw X release date. Let's get gory!